General News
Don't Delay Complying with California's AB5 Laws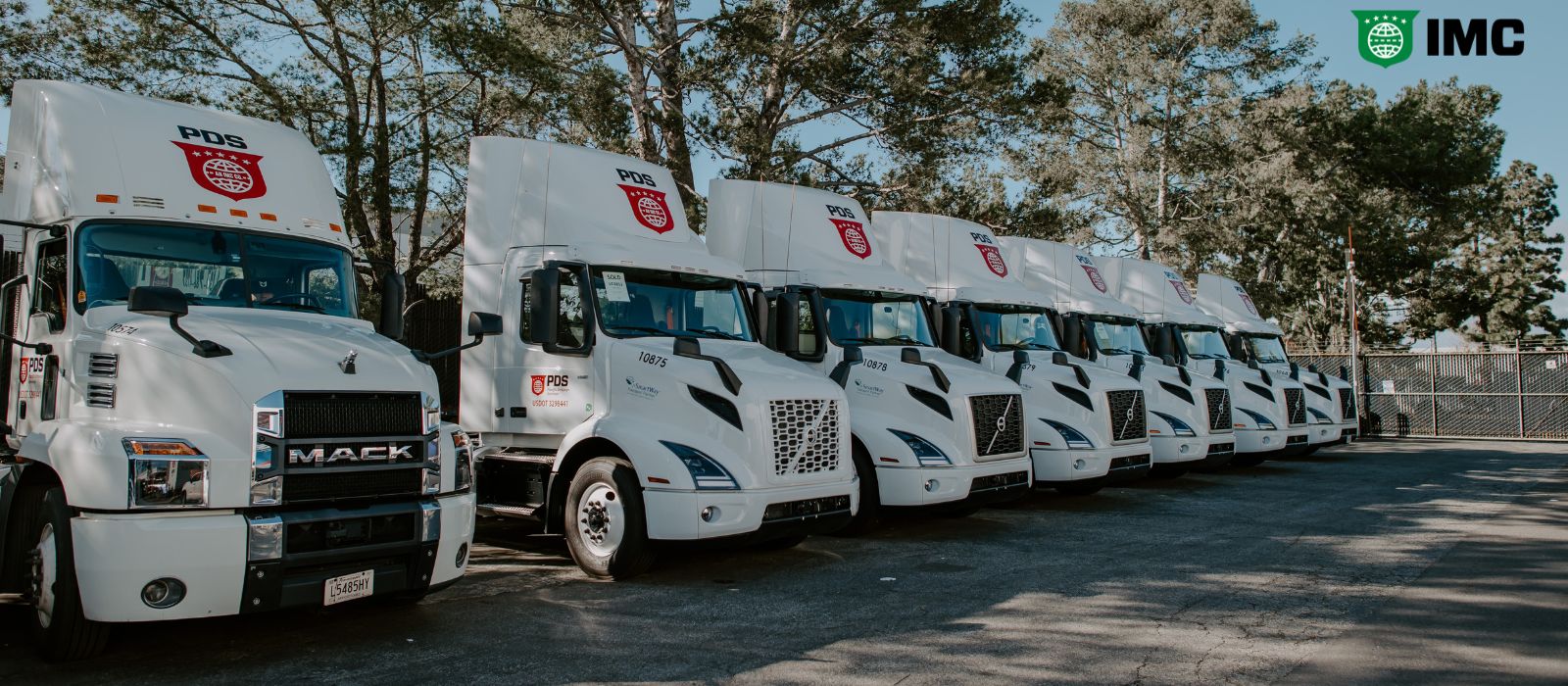 California's Assembly Bill 5, which requires many workers previously treated as independent contractors be classified as employees, is in full effect, and those not in compliance are subject to enforcement actions. The law applies to carriers, shippers and brokers operating in the state, but many companies have yet to comply, leaving them open to fines and potential lawsuits.
"I'm afraid there are people who aren't taking this seriously, but you need to pay attention now," said Jim Gillis, president of Pacific Drayage Services, an IMC Company. "Every day you're not in compliance is another day of exposure."
Complying with AB5
There are still companies doing business in California that rely on the independent contractor model, but the only true way to comply with AB5 is with an employee model. Anything else creates risk.
A worker is considered an employee and not an independent contractor unless the hiring entity meets all three conditions of the ABC test:
The person is independent of the hiring organization in connection with the performance of the work, both under the contract for the performance of the work and in fact.
The person performs work that is outside the hiring entity's business.
The person is routinely doing work in an independently established trade, occupation or business that is the same as the work being requested and performed.
Being labeled an independent contractor, signing an agreement stating that one is an independent contractor or being paid as an independent contractor does not determine employment status.
There are several steps companies can take to ensure carriers are complying with AB5 requirements. These include:
Questioning who owns the equipment that will be delivering freight. If the carrier can't prove it owns the equipment, it should be a red flag.
Asking if employees receive a W2. If they receive a 1099, it is another red flag.
Ensuring companies aren't relying on double brokering in which a load is brokered to one carrier, then brokered again to another carrier.
"You need to research who you're doing business with and make sure your model is as clean as you think it is," Gillis said, adding that some carriers are transitioning a portion of their business to a brokerage company and a two-check system. "That passes muster right now, but it is only a matter of time before the state attacks that."
As a best practice, companies should not only research who they are doing business with but also keep track of the carriers moving their freight and their motor carrier numbers, even if they use a broker. "If you use a broker to move your cargo, you're not immune from AB5," Gillis said.
AB5 is already altering the face of drayage operations in the state. The impact has been muted due to lower cargo volumes in the CA port gateways, but when cargo volumes return, the consumer will see the impact. Hundreds, if not thousands, of independent contractors have left the state due to AB5 while a smaller number are actively selling their tractors and transitioning to company driver positions.
Avoiding Enforcement Action
Enforcement action could come from the government or private attorneys who take up labor cases. In California, the Labor Code Private Attorneys General Act (PAGA) authorizes employees to file lawsuits to recover civil penalties on behalf of themselves, other employees and the State of California for Labor Code violations.
The California Trucking Association is tackling PAGA reform in conjunction with several business groups to curb the thousands of nuisance lawsuits that have hit businesses in the 19 years that PAGA has been in effect.
Some carriers are relying on goodwill and a belief that because they treat their employees well, they wouldn't act. "There is danger in that. When you get an attorney in front of you and promises big bucks for doing nothing, you might change your mind," Gillis said.
In addition to facing fines and fees, companies violating AB5 requirements could damage their brand reputation. "In today's environment, you could have a bad wakeup call," Gillis said.
A Trusted Partner
Pacific Drayage Services, an IMC Company, uses only company drivers and can provide documentation so customers are confident they will not be subject to AB5 violations. To learn more, contact us HERE.
Pacific Drayage Services, along with six other regional IMC business units, will soon operate under the IMC. Other companies include Atlantic Intermodal Services, DNJ Intermodal Services, Gulf Intermodal Services, H&M Intermodal, Intermodal Cartage Co. and Ohio Intermodal Services. The transition is slated to complete by the end of the year.