Uncategorized
The Best Drivers Deserve the Best Equipment!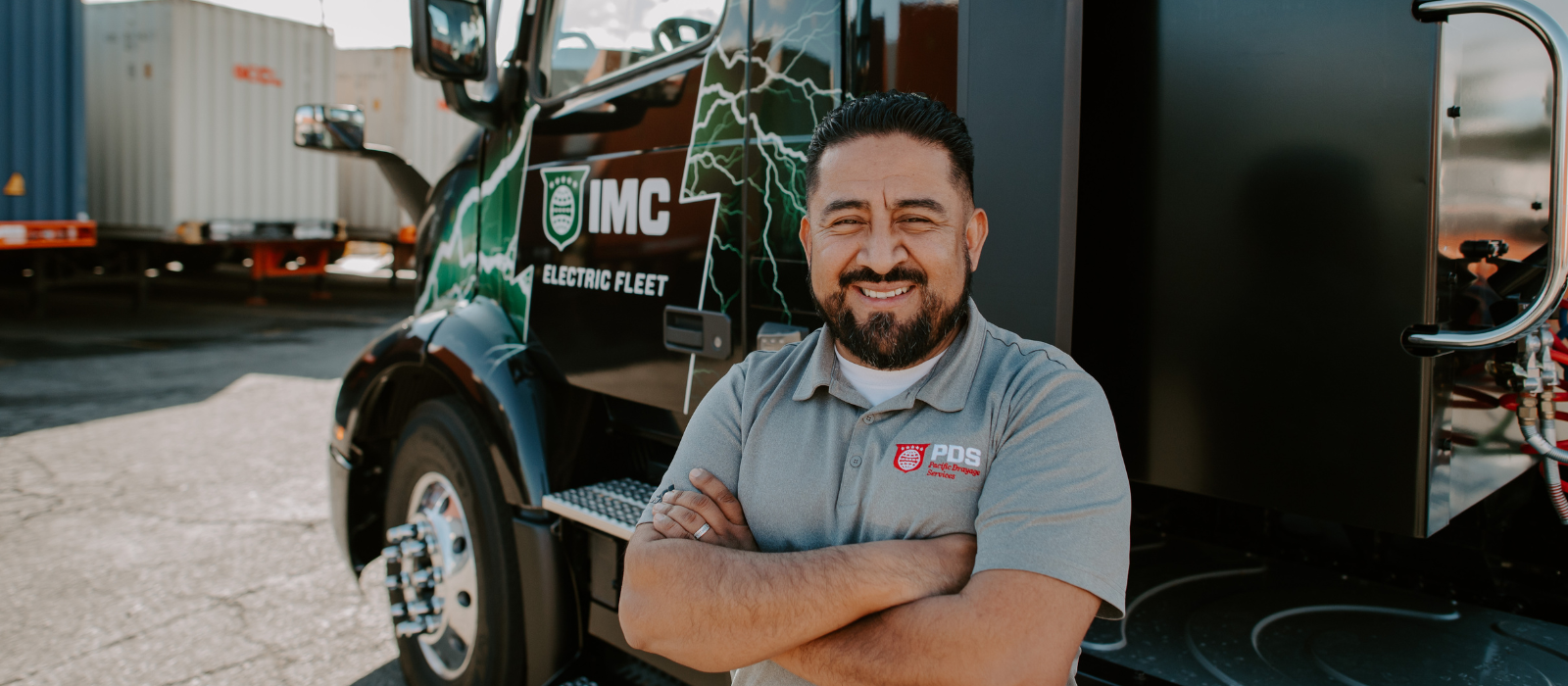 Carlos Alas will always be a driver at heart. An owner operator for many years, Carlos became a Driver Instructor and then a Recruiter and Fleet Manager before landing his current role of Director of Fleet Management for Pacific Drayage Services (PDS), an IMC company.
The best drivers deserve the very best equipment – especially in a growing fleet.
"Our fleet continues to expand every few months," says Carlos. "When I started five years ago, we had 25 trucks. By 2020, we had 85 trucks. Now, just three years later, we have 185 trucks."
And, many times, drivers seek out PDS.
"When drivers interview here, I ask them why they want to work for us," says Carlos. "They always tell me it's because PDS has clean trucks. They see us on the road and notice that our trucks are not banged up. We take pride in not having any damaged units on the road. It's part of our culture."
Carlos notes that many drivers come to PDS from other companies that may have dirty trucks or smelly trucks. PDS is the polar opposite.
"We deep clean their trucks every other week, inside and out," says Carlos. "We do the entire detailing including seatbelt cleaning right here on site."
When it comes to new trucks, Carlos uses seniority and production to determine which drivers get to take them on the road.
"The new International trucks are the latest additions to our fleet," he says. "I immediately get positive feedback from drivers about all the new features including upgraded technology, quieter performance, our new camera system and more."
PDS is also testing electric vehicles, which are the way of the future – especially in California as the state is a leader in environmental consciousness.
"Our customers want to use service providers who are good stewards of the environment," says Carlos. "The fact that we are ahead of the curve on this technology will help us attract and retain drivers and customers alike."
Drivers wanting to join PDS have paid Carlos the ultimate compliment by saying, "You understand us. We want to talk to you." He says that is the best testimonial he could ask for.
"At heart, I am still a driver," he notes. "We want drivers to be here for a long time – and making sure we have the best equipment is an important part of that."