Customer Newsletter
IMC Offers on Update on Chassis Choice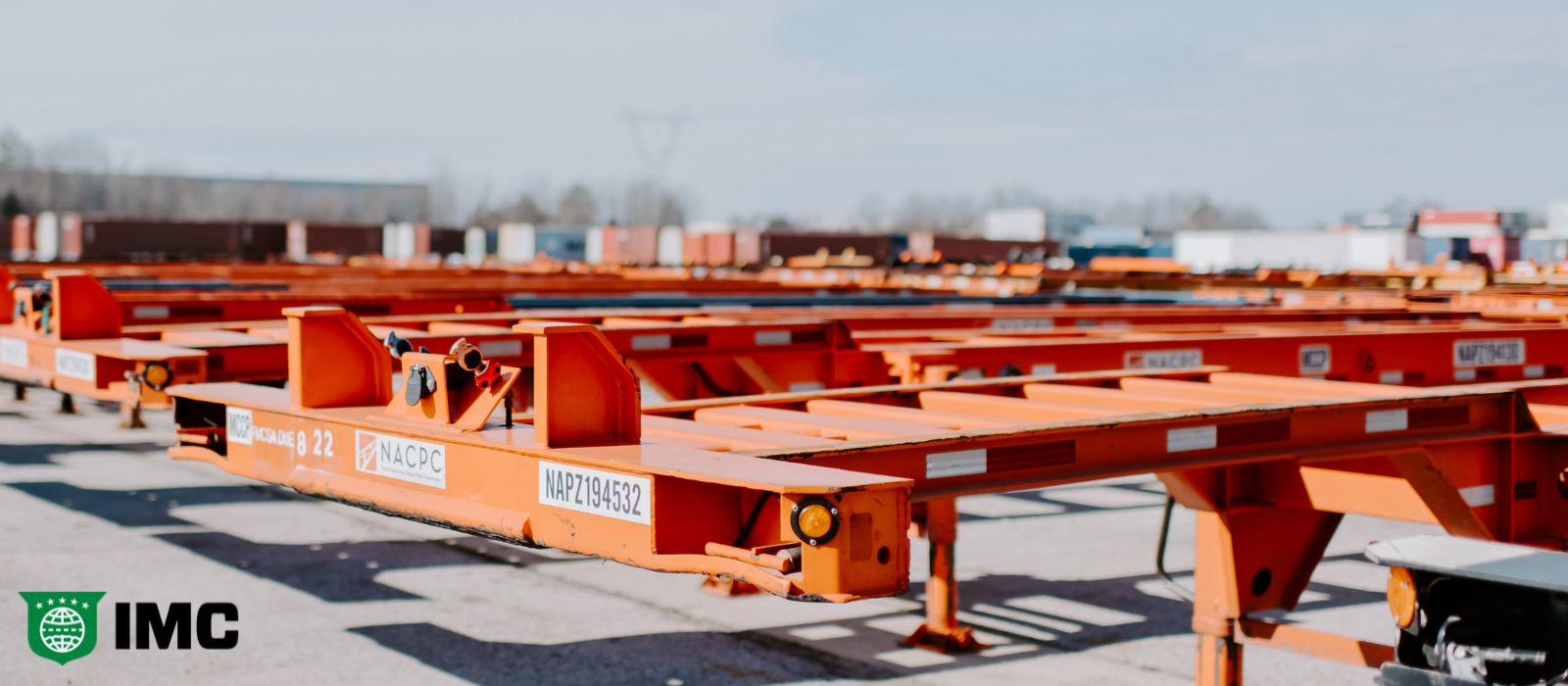 IMC and the trucking industry have spent years fighting to enhance fluidity within the entire supply chain by eliminating restrictions that have prohibited and restricted the full usage available chassis. Allowing shippers and carriers to use the chassis of their choice when arriving at a terminal or a checkpoint will increase productivity, and the industry received a significant win this week.
On February 6, a Federal Maritime Commission chief administrative law judge issued an initial decision, that exclusive contracts with chassis providers that restrict use on merchant haulage is in violation of the shipping act.
"This is the single most favorable action that we can do for our supply chain moving forward," said Donna Lemm, chief commercial officer at IMC. "Increased choice will enhance the customer experience, increase driver productivity, and improve the ability to move freely in and out of terminals at gateways and railroads."
The American Trucking Associations' Intermodal Motor Carriers Conference
filed its complaint in 2020 arguing that the inability of motor carriers to choose their chassis provider and inflating prices for intermodal chassis at dozens of ports nationwide.
Although this is a partial decision, it shows the immediacy of the issue and signals that these practices have to stop and desist. "Shippers and motor carriers, who were heavily burdened with previous restrictive chassis practices, outrageous demurrage/storage costs because of lack of chassis supply and unfair access to chassis will enjoy this great relief going forward," Lemm said.
There are other reasons to celebrate this victory. Exclusive chassis provisioning models have had a significant impact to cost and time chasing down the right chassis for a shipment in the past. With this new ruling, think about the carbon emissions saved in the efficiency gains and the environmental positive impact as a result. "We have been advocating "chassis CHOICE" for our shippers, for our motor carriers and for the efficiency of the system as a whole," Lemm said.
Currently, IMC is working with the operations team to respond to market demands with its complete set of assets, including its interoperable shipping pool and private fleet, to serve customers best. "For all stakeholders in the supply chain this favorable ruling gives us great promise for a better way in chassis provisioning.  It is indeed the first major step in offering motor carriers and the shippers we serve a voice in supply, quality, and accountability for chassis when that ship or train arrives when moving on merchant haulage terms."
Read more about how IMC is unifying the brand as published on Overdrive HERE.