Atlantic Intermodal Services
Eight Drivers Added to the IMC Hall of Fame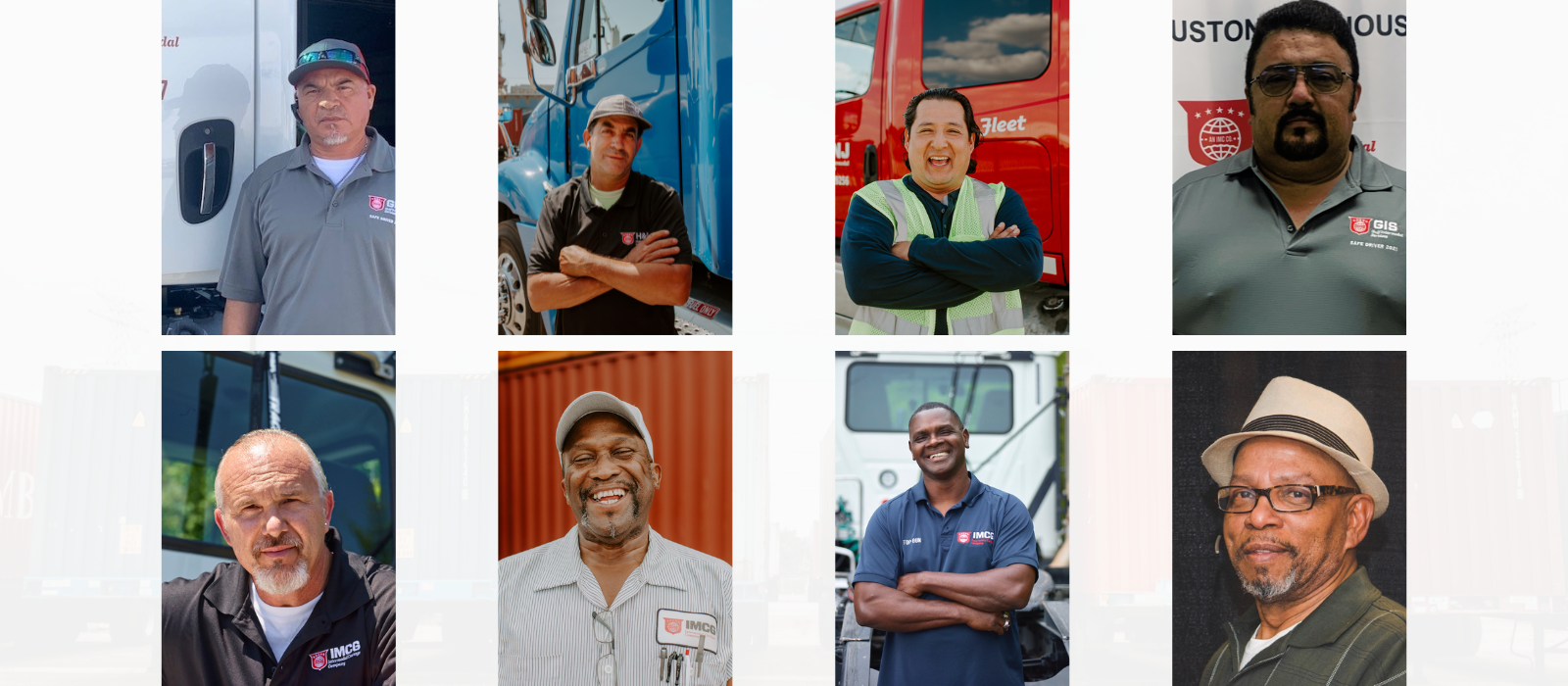 Many companies honor drivers in a multitude of ways. With the start of a new year, it's always rewarding to reach new milestones and anniversaries. At IMC, one way we proudly honor our drivers is our Driver Hall of Fame wall on our website. In order to reach this honor, drivers must have been with IMC for at least 20 years.
In 2023, we are adding the following drivers to the Hall of Fame: GIS Owner Operator Saul Ramos, DNJ Company Driver Abel Covarrubias, GIS Owner Operator Sergio Lozano, H&M Owner Operator John Posada, IMCG Company Driver Emanuel Coburn, IMCG Company Driver Joe Ienna, IMCG Company Driver Anthony Owens, and IMCG Lift Operator Steve McGhee. Saul Ramos, Houston owner operator for Gulf Intermodal Services (GIS), a member of the IMC family of brands, was originally with Empire Truck Lines when GIS acquired them in 2021. He shares, "I was 29 years old when I started driving with Empire and I am about to turn 49. I have been very happy with the acquisition. GIS has better pay and I enjoy being recognized every six months for safe driving through the Safety and Risk Management (SRM) bonuses. When I wake up each morning, I look forward to seeing my hard work paid off."
Like many drivers, the inspiration behind Saul's career is his family. "Due to being a local owner operator, I have the flexibility to start my day as early as I want. That means I am able to be home in the early afternoon. My youngest son is in his last season of high school soccer so I am able to go to his games due to the work-life balance that GIS offers." When asked about what it feels like to see his photo on the IMC Driver Hall of Fame page Saul shares, "I am so happy to be recognized for the years I've been a driver. God willing, I don't see myself going anywhere else and I plan on staying with GIS as long as I can."
Click HERE to see our Hall of Fame!