IMC Companies News
Together we are lighting the way for Christmas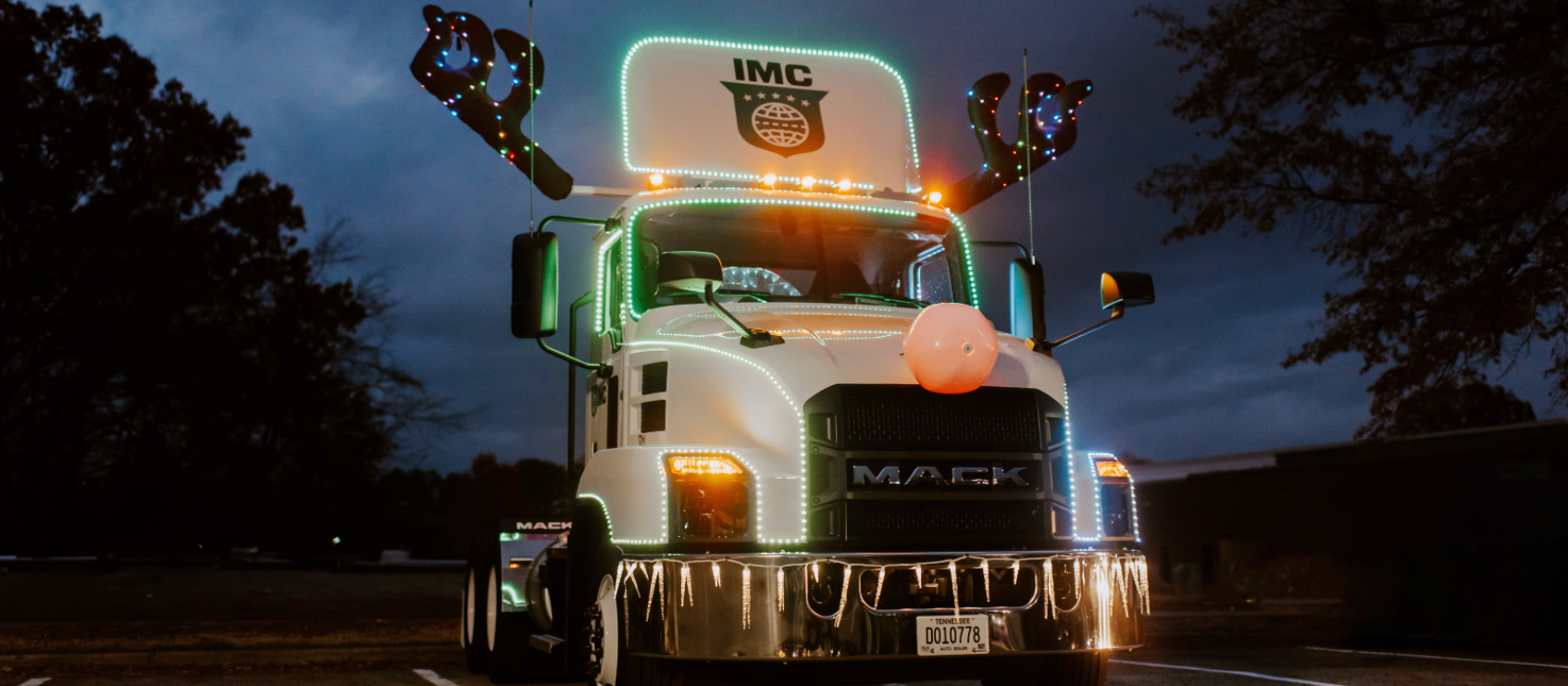 As the end of the year approaches, we're thankful for our team members who are willing to go the extra mile to deliver solutions we can count on. On December 3rd, that meant lighting the way for Santa in the Collierville Christmas parade.
We needed the right team to make this Christmas magic happen. Our creative mechanics John Ruby and Jacques Davis installed giant homemade antlers, over 2000 lights and a glowing red nose. Finally, we needed to find the perfect driver to help us lead the way.
When veteran driver Kolos Varga was asked to drive in the parade, he responded with a quick, "Absolutely!" As a long-time Collierville resident, Kolos is a proud member of the community, and was thrilled to represent IMC. He shared that he was looking forward to seeing the excitement on the kid's faces as he honked the horn.
Click the HERE above to see the IMC team working together to "light the way for Christmas."
We wish you and your family a very Merry Christmas and Happy New Year!