General News
Committed to Building Community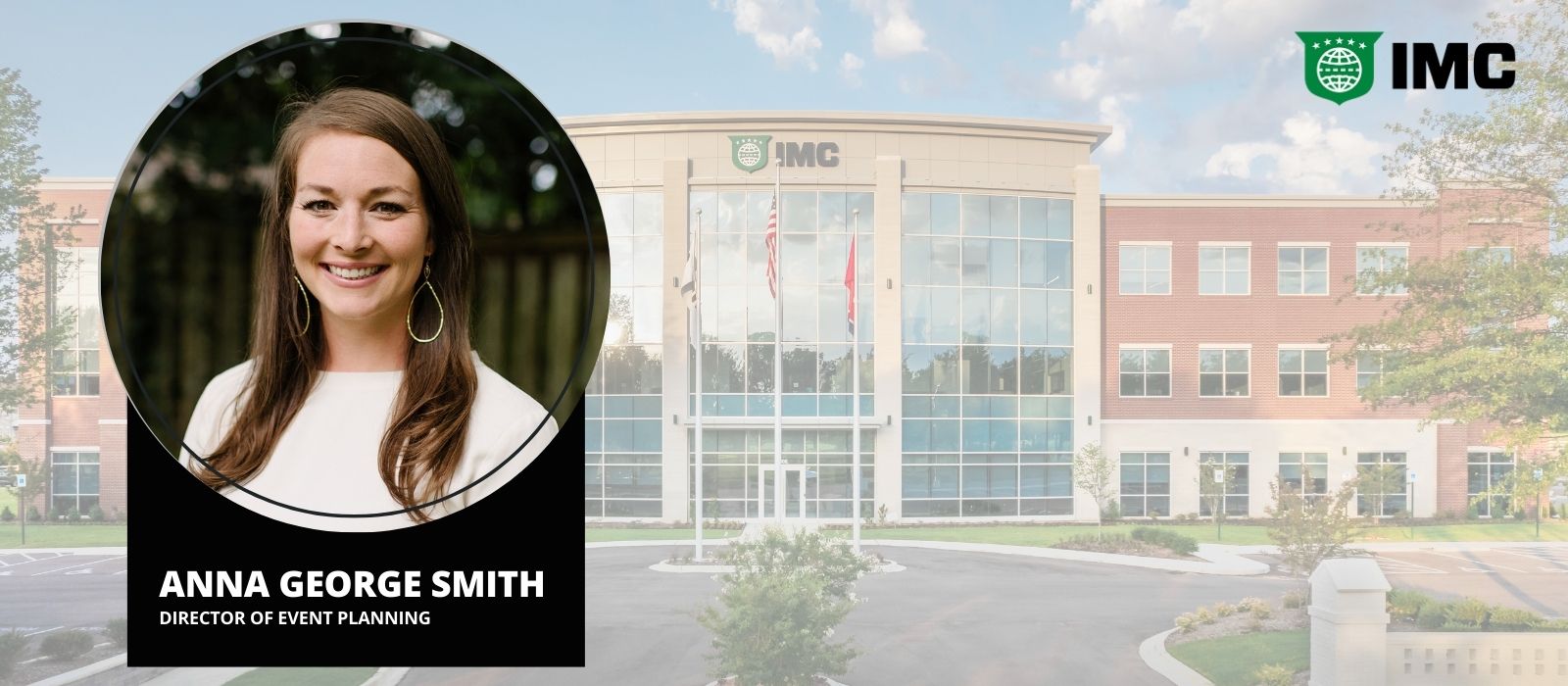 "IMC Companies is a family company – and being able to sit around the table with drivers who feel like family is my favorite thing about working here," Anna George Smith shares. Born and raised in Memphis, TN, Anna has worked with IMC Companies for 10 years. Anna works in the safety department answering calls when drivers have accidents. She also plans events for IMC Companies including the Safety Banquet, IMC Companies Christmas Party, Safety Meetings and Walk at Work Day.
Anna's favorite event is the Driver Appreciation Event she hosts for Intermodal Cartage in Memphis, TN. As part of the event, the IMCG executive team spend days riding with drivers in trucks, building relationships and gaining a first-hand understanding of their daily work. During the event, the executive team provides meals for every driver starting with a 6:00 am breakfast cooked by the operations team. The executive team cooks and serves meals, all week long, until 4:00 pm each day to make sure all drivers are included. They also give out gifts to drivers, serve ice cream and play trivia. But the key is spending time together.
"Because I'm lucky enough to serve drivers during these events, I often have a relationship with drivers who may later call me when they've had an accident," says Anna. "I can picture their faces and I want to do my part to keep them safe. I want to get them back home to their families."
COVID-19 has given us the challenge and opportunity to rethink our driver events. To protect drivers, we've had to close break rooms, conduct online orientations and limit in-person interactions between drivers and office staff. It's been hard, but we are committed to continuing to build community, whatever the method. In fact, some of the ways we are now leveraging technology to interact may provide us with longer-term solutions that enable us to be in contact more frequently than ever before.
Our interactions may look a little different, but our goal remains the same: Building and maintaining community in the workplace for our stellar team members while working to keep them safe and connected.