IMC Companies News
IMC Provides Flexibility for a Community Hero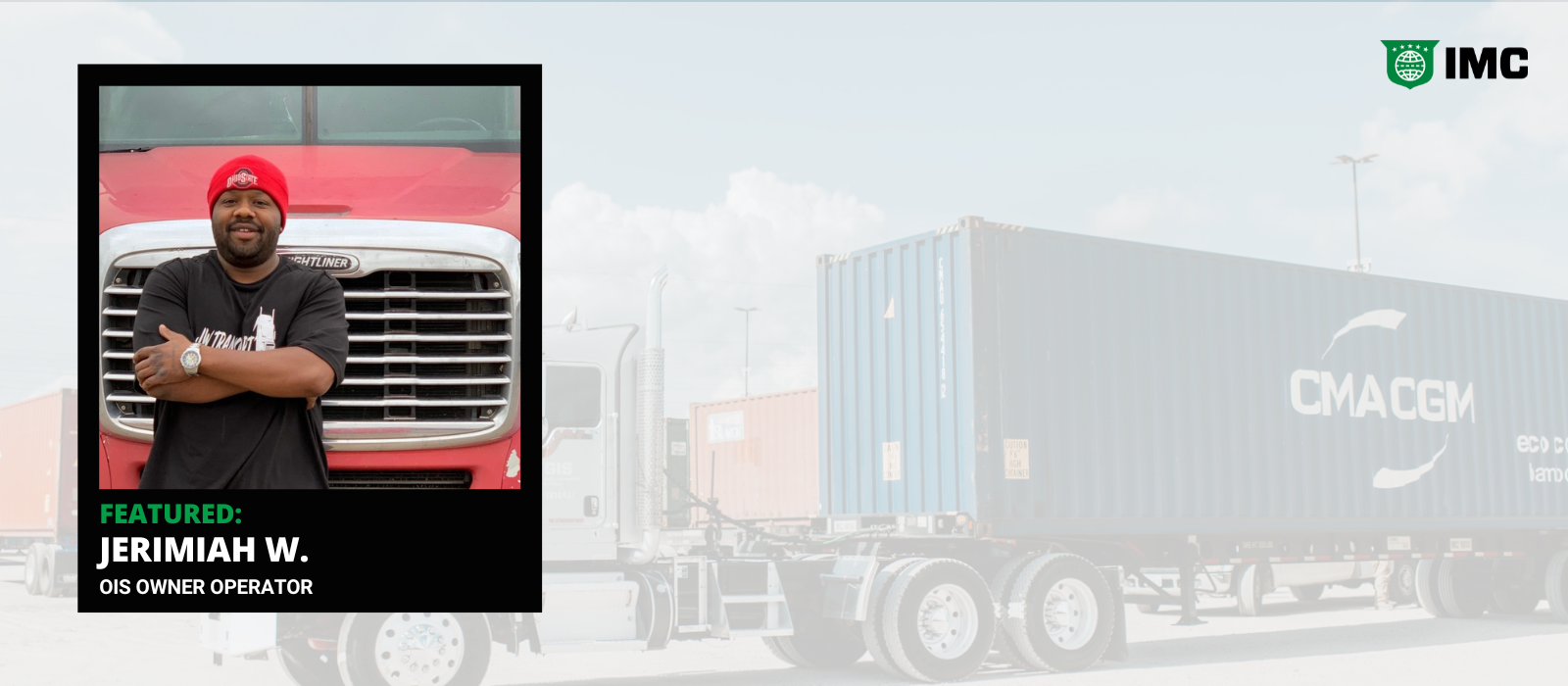 "I wanted to be someone. I wanted to go somewhere. I wanted to break the curse." – Jerimiah Washington, OIS Owner Operator
During the COVID-19 pandemic, truck drivers are more than an essential worker. They are our nation's heroes – delivering goods and necessities to resupply the country. Ohio Intermodal Services driver Jerimiah Washington is also a hero in the eyes of his children and the children in his community.
Jerimiah always wanted to be a truck driver, just like his father. Growing up in an impoverished area of Columbus, Ohio, truck driving was a road to success.
Together with his wife, Kiera, and their seven children, Jerimiah focuses his free time helping others.
Jerimiah's career with OIS gives him time to be involved in the Big Brother Organization. He also volunteers as a youth football coach. He plays an impactful role with his players, many of whom lack a positive male influence, both on and off the field. He is teaching them how to change a tire, be socially responsible, and the benefits of truck driving.
"Society doesn't always look at truck drivers in a positive light. During COVID-19 people have realized that if drivers had to be home for a week, the country would shut down. Driving has played a big part in my life. It got me out of a rough area and allowed me to work with people of different races and backgrounds. I know many fellow drivers who grew up differently than me and we all respect each other.
We need to care more about the next generation. I was lucky. I had an influential grandmother and father who raised me in the right direction. Now it's my turn. I want to save as many kids as I can."