IMC Companies News
How IMC's Supporting Drivers on the Front Line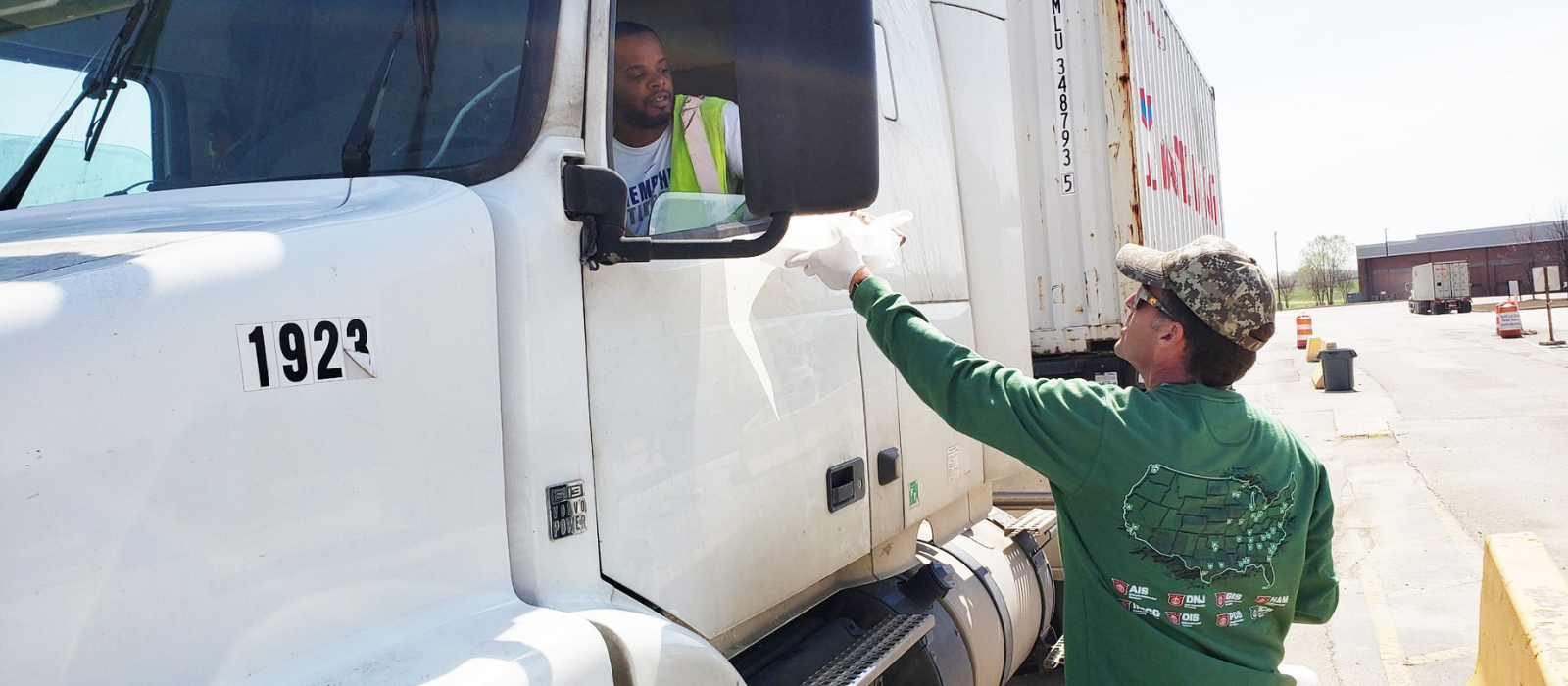 "Our goal is to encourage drivers. In a global pandemic, they are our nation's heroes." – Mark H. George, Chairman IMC Companies.
Drivers are keeping America running during the COVID-19 pandemic. We understand you are working on the front lines. We have your back.
At a time when many restaurants and fuel stations are closed to drivers, IMC Companies Chairman Mark H. George and his wife Melinda are working to ensure drivers in Memphis have access to meals. During the past several weeks, they, and IMCG President Joel Henry, personally passed out 150 boxed lunches every Tuesday and Thursday to all drivers entering the Memphis terminal's interchange lanes in an IMCC initiative called "Sandwiches for Semis".
"Drivers are essential people who cannot work from home. This is our way of giving back to them. IMC Companies is a family company, and drivers are part of that family. We want them to know how important they are," said Melinda George.
Intermodal Cartage Company is also helping other family-owned businesses in Memphis by purchasing the boxed lunches from a local business. Because of our weekly order, the restaurant has been able to keep an extra employee on staff.
All of our operating companies are supporting drivers and team members in terminals throughout the country. AIS, DNJ, GIS, H&M, OIS and PDS are developing initiatives to help make this situation easier. From the regular sanitation of trucks and bathrooms to providing supplies, lunches and snacks on the road, we care about your safety and well-being.
Melinda George added, "I remember hearing Mr. Rodgers (famed children's television host) say, 'Look for helpers, You will always find people who are helping.' Drivers are helpers to our country. Mark and I are committed to supporting you."