IMC Companies News
IMC Deploys New Line of Mack Trucks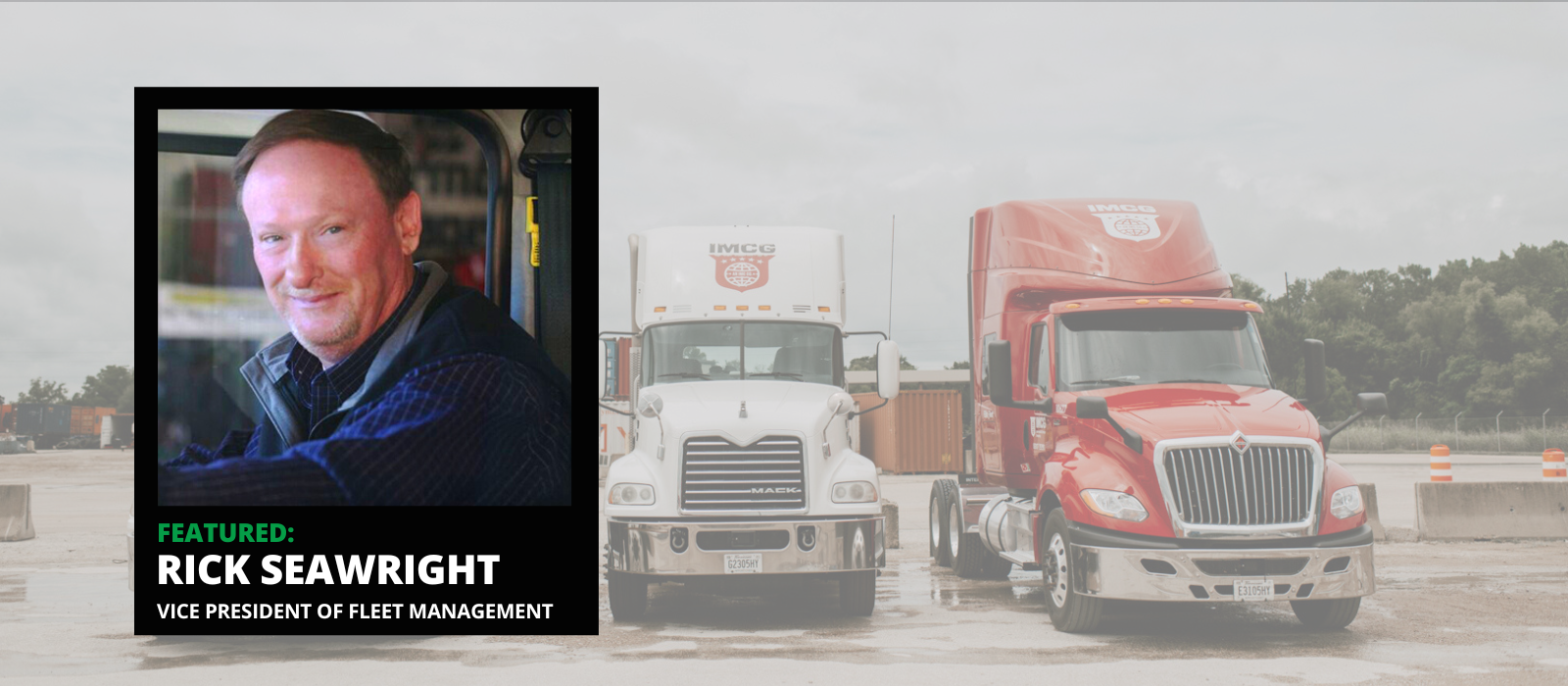 IMC Companies recently purchased 125 Mack trucks. Rick Seawright, who has overseen the trucks being outfitted with the latest in electronic logging and tablet communication technology, has been hard at work, ensuring these top-of-the-line vehicles are road-ready.
Rick Seawright
Job: Vice President of Fleet Management and New Truck Procurement
Company: River City Capital Leasing (RCCL)
Hometown: Olive Branch, Mississippi
17 years with IMC Companies
We are very excited about this new fleet of Mack trucks, and we know our drivers will appreciate all that's going into them to make their jobs easier, but also safer and more efficient. The first truck shipments were delivered to the terminals on the west coast last fall, replacing our company driver's existing day cabs. The final truck shipment will be delivered this spring.
The new trucks are 2020 Mack Anthem with Bendix Fusion collision mitigation and lane departure assist. Each truck will come standard with automatic transmission, Bluetooth technology, as well as the latest technology in electronic logging and tablets for streamlined communication and reporting with dispatch.
Also, in an effort to reduce the potential of rear-end collisions, all trucks are equipped with electronic braking to help drivers maintain a safe distance behind other vehicles using a radar sensor, which also alerts the driver with an audible warning.
We want the attention of our drivers to remain on the road at all times, and these trucks will enable this so that they can reach their destinations on time, but most importantly, safely