IMC Companies News
IMC Companies Hosts Japanese Delegation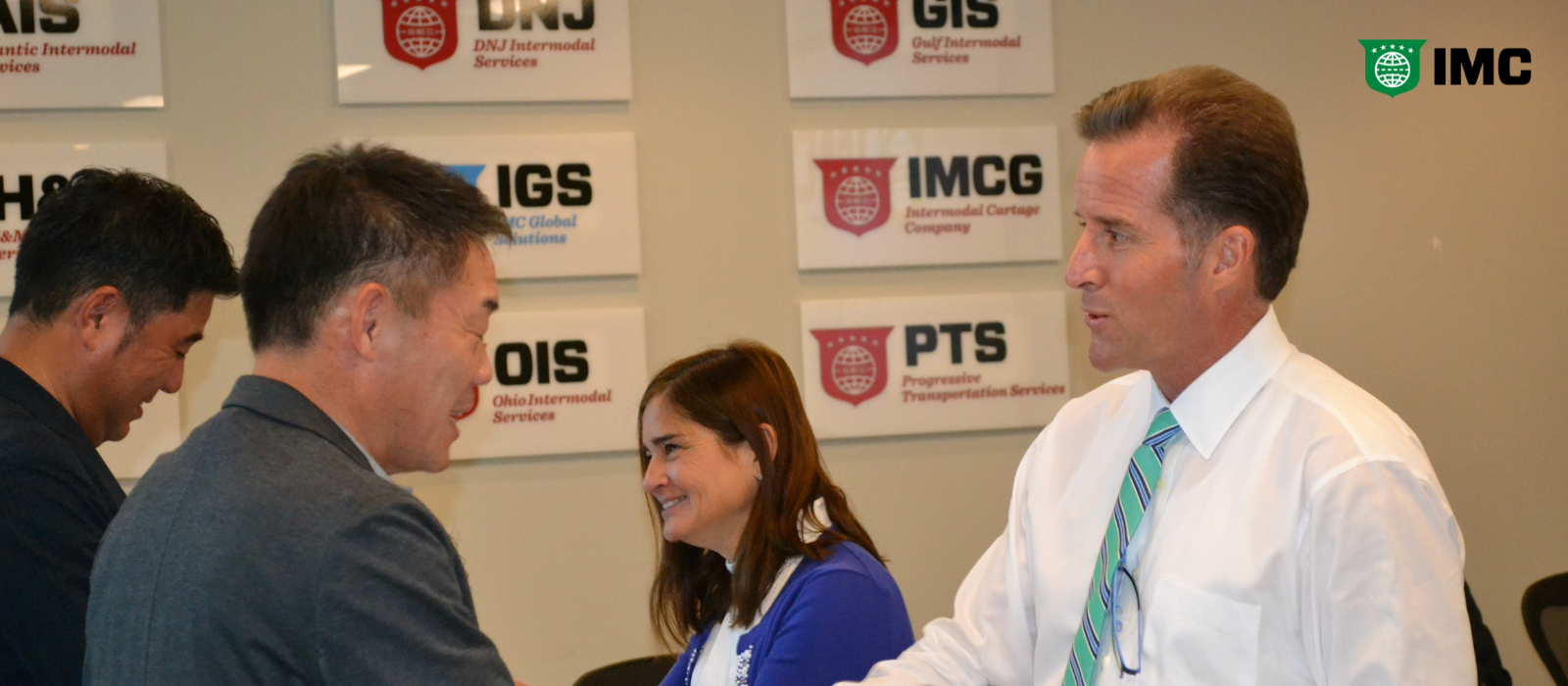 International marine drayage company, IMC Companies, recently hosted a delegation of logistics consulting and service providers from Japan. The event sponsored by the Greater Memphis Chamber, highlighted Memphis-area logistics companies for potential future business opportunities.
The group, led by Japan's Funai Soken Logistics, Inc., visited the IMC Companies corporate office and Memphis terminal and the FedEx distribution facility. "We were delighted to host this fine delegation of Japanese logistics providers at our headquarters and terminal," said IMC Companies Executive Vice President Donna Lemm. "They were extremely knowledgeable about our industry, and we shared ideas to benefit both of our countries."
Lemm and IMC Companies Chairman, Mark H. George presented the history and capabilities of the company followed by a tour of the Intermodal Cartage Company Memphis terminal on Holmes Road. To read more, visit the Memphis Chamber.
"Memphis is considered a major logistics hub in the United States and is identified as a high-growth market for intermodal traffic," said George. "We were proud to share the benefits and opportunities of doing business in Memphis."