IMC Companies News
Lifeblood Hosts Blood Drive at IMCG's Depot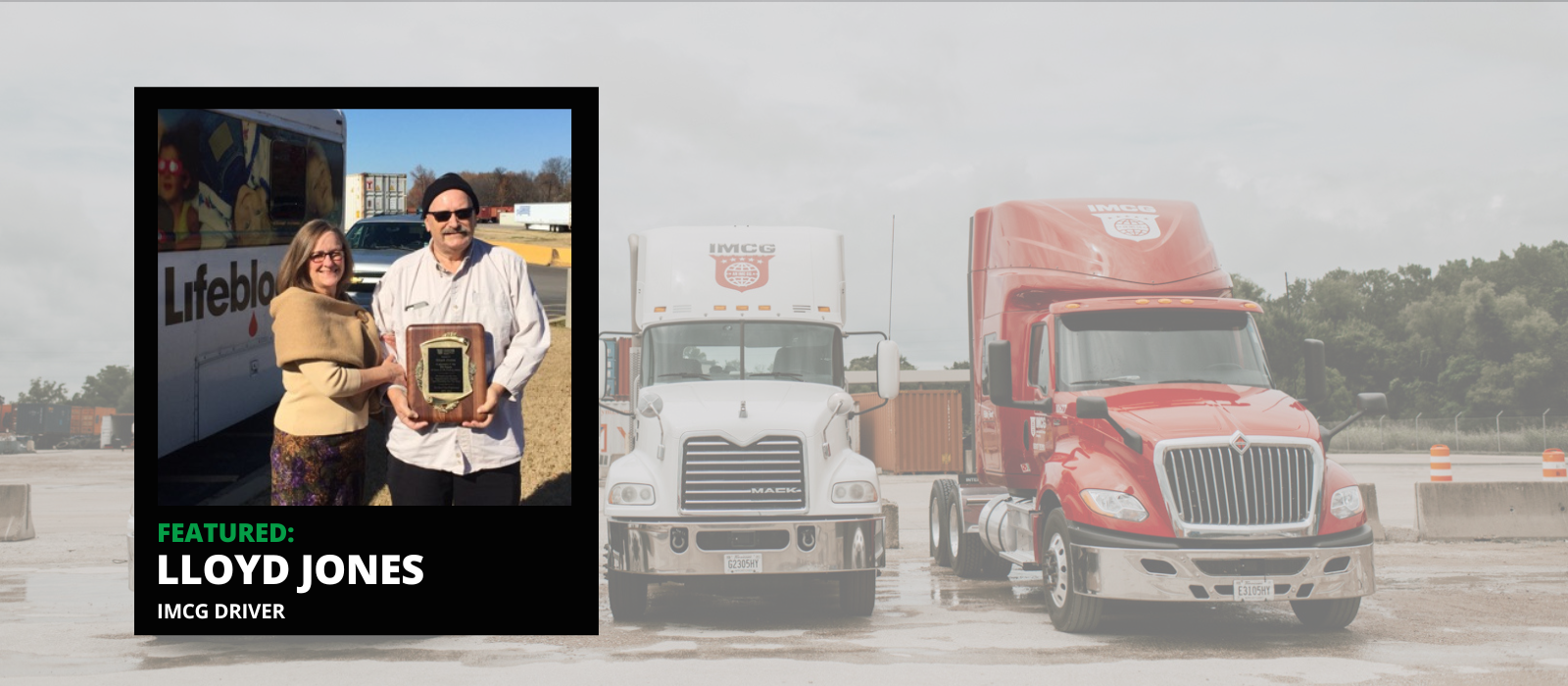 Co-workers, friends and family of Lloyd Jones gathered Dec. 3 to honor the transportation veteran with a luncheon and blood drive.
Jones, who has been driving trucks since 1975, has been diagnosed with pancreatic cancer.
"Our goal with this event was to celebrate his career and his life," said Barry Bernard, VP of Intermodal Cartage Company. "Forty years is a long time in our industry, so we wanted to commemorate this milestone and also do something to support his battle with cancer."
The blood drive, held at Intermodal Cartage's 5707 E. Holmes Road facility, successfully raised 24 units of blood, which was 20 percent more than the day's goal. A Jackson, Tenn. native, Lloyd and his wife Denise now live in Hernando. They have a blended family of four children, Lloyd (Chip) Jones, Rusty Jones, Brian Maxwell and Jessica Clarke. The couple has another grandchild and another on the way.
Lloyd has worked as a truck driver since 1975 when he started at McLean Trucking, a company run by Malcolm McLean, the "father of intermodal shipping." Over the years, Lloyd has won numerous professional awards including Driver of the Year. He has driven for companies such as Ryder, Williamette Industries, TSL and Express America. He has now retired from Intermodal Cartage after seven years of service.
Lloyd's wife, Denise, serves as apheresis director for Lifeblood, the Memphis region's only non-profit volunteer blood center.