IMC Companies News
IT takes Intermodal Industry into Future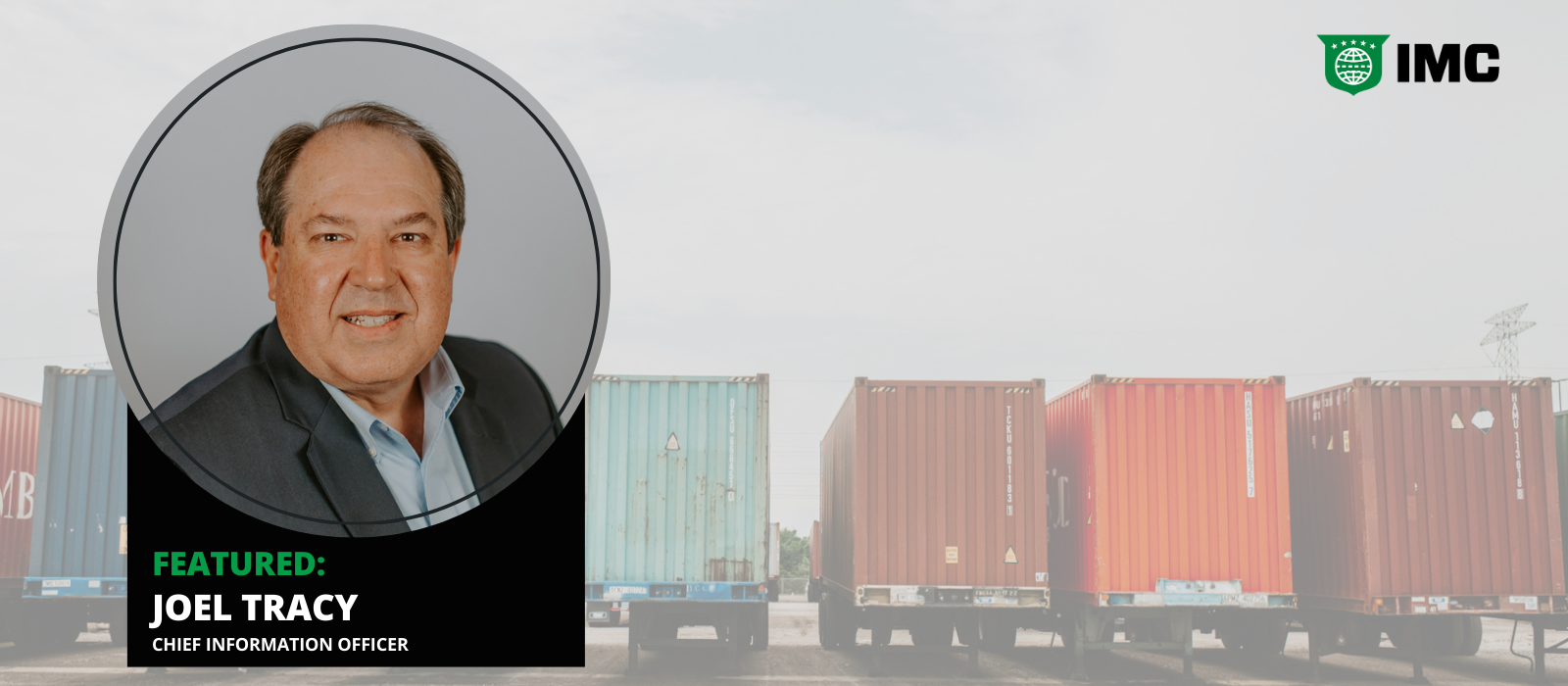 When Joel Tracy was earlier this year named to the newly minted position of chief information officer at IMC Cos., he was tasked with bringing the logistics company into a new age.
Technology is becoming increasingly important in the intermodal industry, Tracy says. The industry and IMC Cos. are growing quickly, and its larger customers are expecting tracking services like when they make personal buys online.
"They want transparency, no matter what size the package," he says. "It's become expected. Business that satisfy that need are going to have customers who are much more loyal and satisfied with your business. They are the ones who are going to return."
Tracy, who spent 21 years in different positions at FedEx Corp. before joining IMC Cos., says he sticks to a few rules to handle the challenges of his field.
"In my line of work, when you're trying to run an (information technology) group, organization or whatever it is, you have to understand the times are changing," Tracy says. "You can't take a year to deliver a product. My philosophy is to never take on a project that takes more than six months."
He wouldn't go into the IT projects IMC Cos. is currently working on, but he says mobile technology for drivers is one of the big industry trends right now, as well as the ability to track engine metrics.