Driver Newsletter
GIS Drivers Deliver for Formula One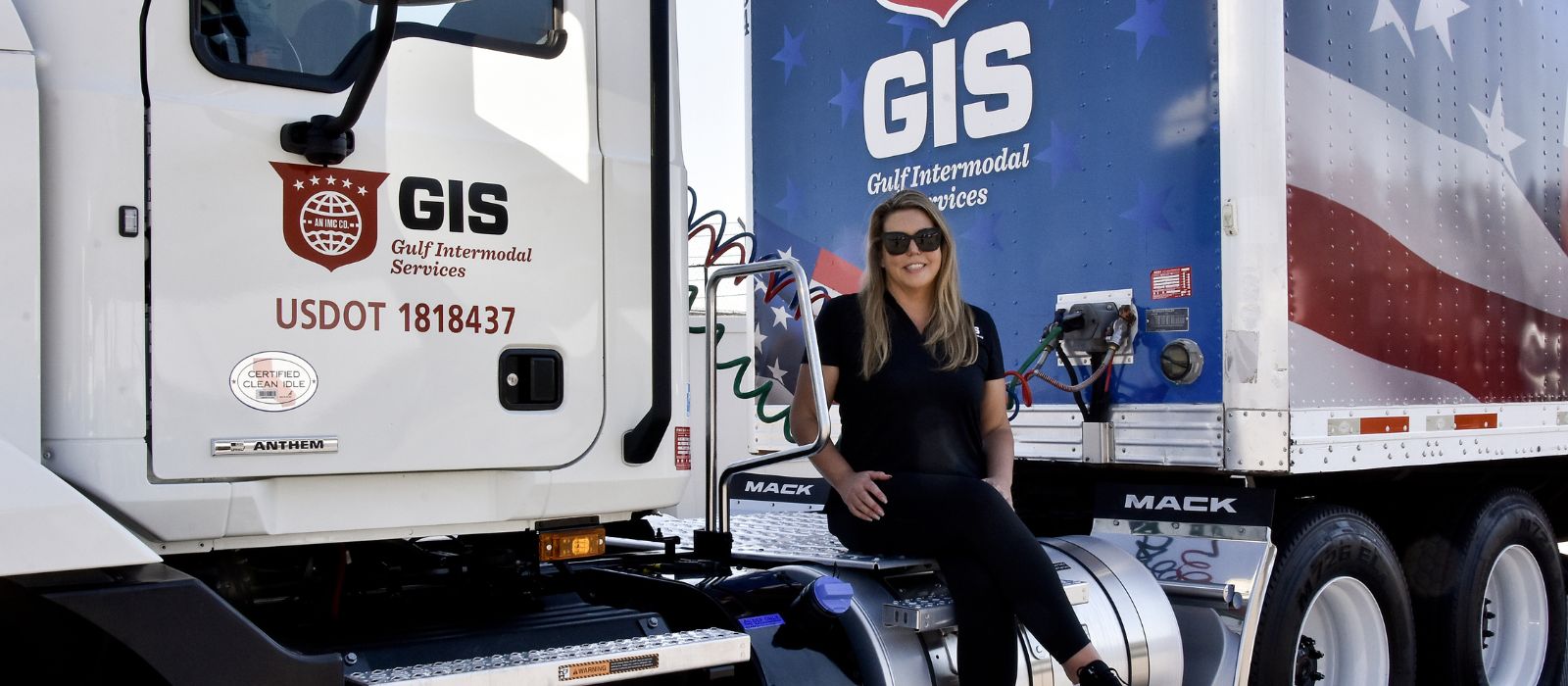 When you turn into the Formula One Austin Grand Prix at the Circuit of the Americas this weekend, know that a team at Gulf Intermodal Services (GIS), an IMC Company, made the race possible.
Kate Gillis-Buecker and a team of drivers have been on-site delivering over 80 containers of test cars, race vehicles and special supplies to the track. "Moving by rail, air or sea; we manage the containers moving to and from the race, and they're no-fail shipments. If the containers don't arrive in time, the team doesn't race," says Kate.
The team also manages Race Logistics projects for Mercedes bringing in test cars, moving cars for McLaren Vintage, the Moto GT, Indy 500 Endurance and the Miami Grand Prix races.
"Race Logistics is never the same any day, I like thinking outside the box. You really have to do some creative things. I love solving problems. I also like working with our team and I've always had a really loyal base of drivers who love working the track."
Kate's team also worked with drivers from Pacific Drayage Services (PDS), an IMC Company, to pick up the race car for a high-profile driver from the Laguna Seca track in Salinas, California and bring it to track in Austin, Texas. Many of these deliveries are made right onto pit row. Thank-you to all of our drivers, "Without our drivers, delivering on these no-fail projects would not be possible."