Driver Newsletter
Thirteen Drivers Added to Tenure Wall!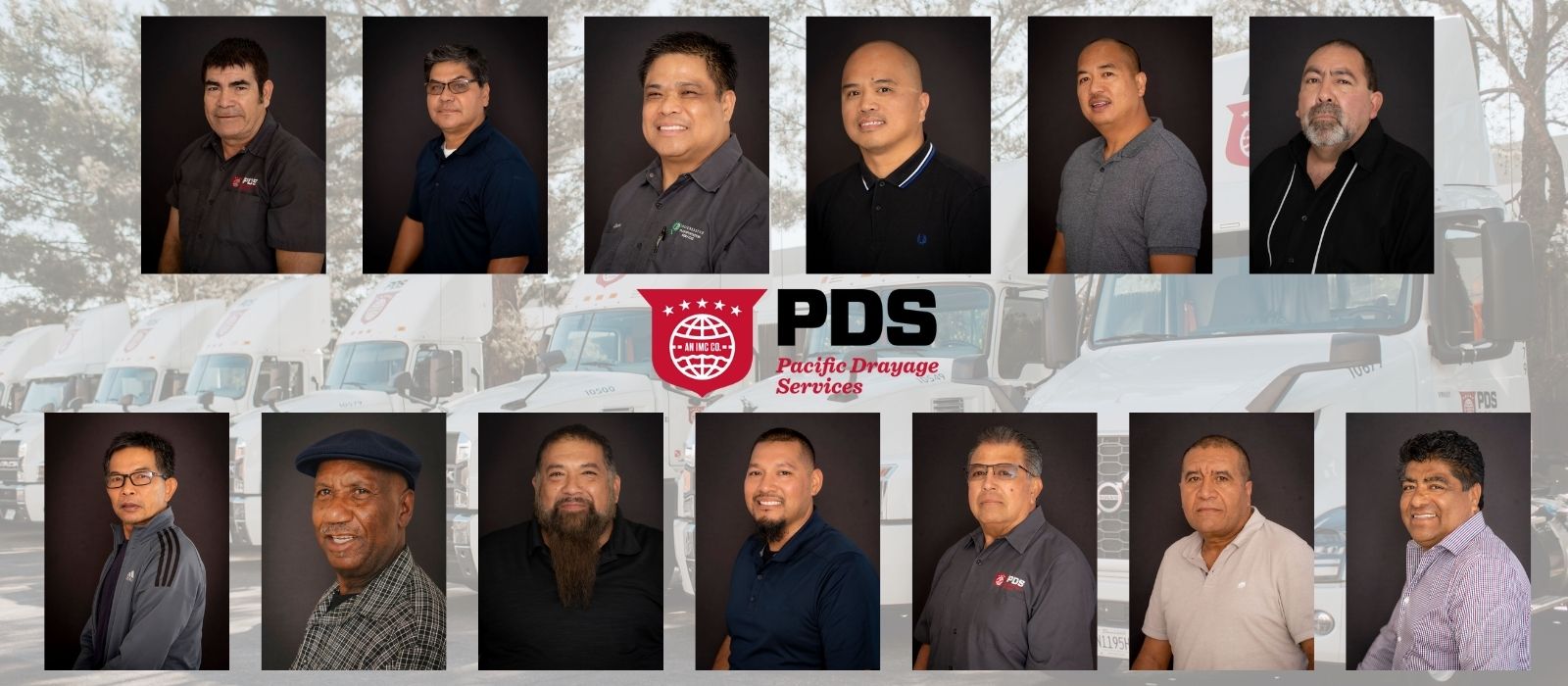 Companies honor drivers in a multitude of ways. At Pacific Drayage Services (PDS), drivers are added to the Driver Tenure Wall after 10 years of service with the company. This year, a record-breaking thirteen PDS drivers all reached the ten-year mark at one time and were celebrated and added to the wall. One such driver was Fredy Escobar who has been driving for twelve years, the past ten of which have been with PDS.
"Every job I've ever had involved driving," says Fredy who has previously worked jobs in stadium parking, directing traffic, valet parking, driving rental cars to destinations and even driving as a process server. "When work got slow, somebody asked me if I ever considered driving a truck. I thought about it, got my CDL, and the rest is history!"
Like many drivers, the inspiration behind Fredy's career is his family. "My wife and I have two boys, ages 10 and 14," says Fredy. "They love to play sports of all kinds – baseball, soccer, basketball, you name it! I originally drove night shifts for PDS from the port to the yard. When my kids first started playing sports, I requested to switch from nights to days. The company was fine with it and made the change almost immediately, which allowed me to spend more time watching my kids do what they love. I appreciated how uncomplicated making that change was and how the company listened to me."
Working at PDS has provided other opportunities for Fredy's family as well.
"Driving for PDS allowed me to buy my own house and provide for my family," he notes. "This career has helped us not have to struggle so much. Plus, there are always exciting things going on at PDS and in LA. The company is always growing and it's nice to be a part of it all."
When he's not working, Fredy enjoys spending time with his wife of nearly 18 years, their two sons, watching them play sports, and rooting for the LA Dodgers and Lakers.
When asked if he plans on being added to the IMC Driver Hall of Fame page dedicated to those who have driven for an IMC operating company for twenty years, Fredy remarks, "absolutely!"