Driver Newsletter
The Road to 40 Years of Success!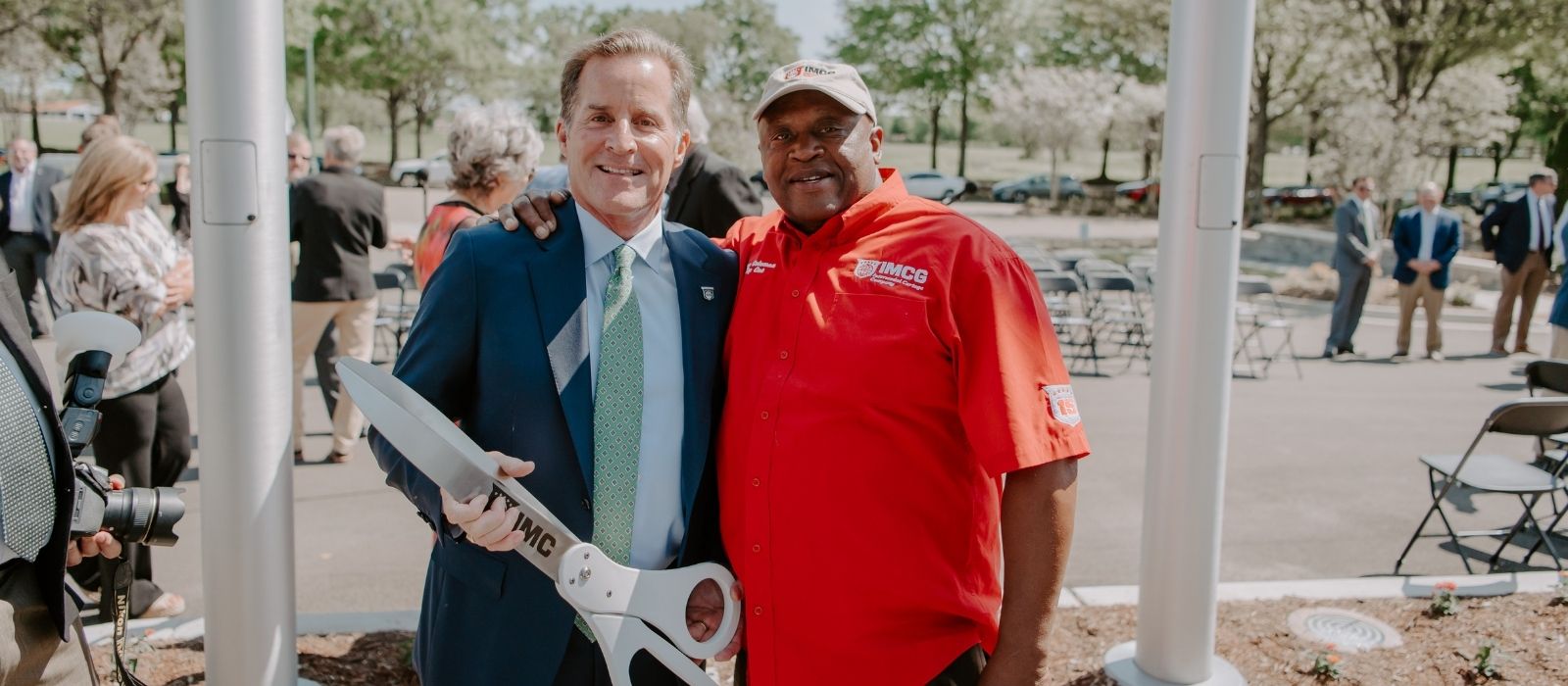 At IMC Companies we realize that YOU are the drivers of our success. We were honored to recently celebrate our 40th anniversary. Pictured here at the celebration is our Chairman, Mark H. George and a 33 year veteran owner operator Tony Coleman.
IMC was founded by Mark and Melinda George in 1982 as Intermodal Cartage, with one truck and one driver. Over the last four decades, it's drivers like you and Tony, who are the reason our customers continue to choose IMC. Like Tony, you've been an integral part of our organization and we couldn't be more proud to have you as part of our family of drivers.
Thank you for being part of our story and we look forward to our future together.