Customer Newsletter
At IMC, We're Champions of Chassis Choice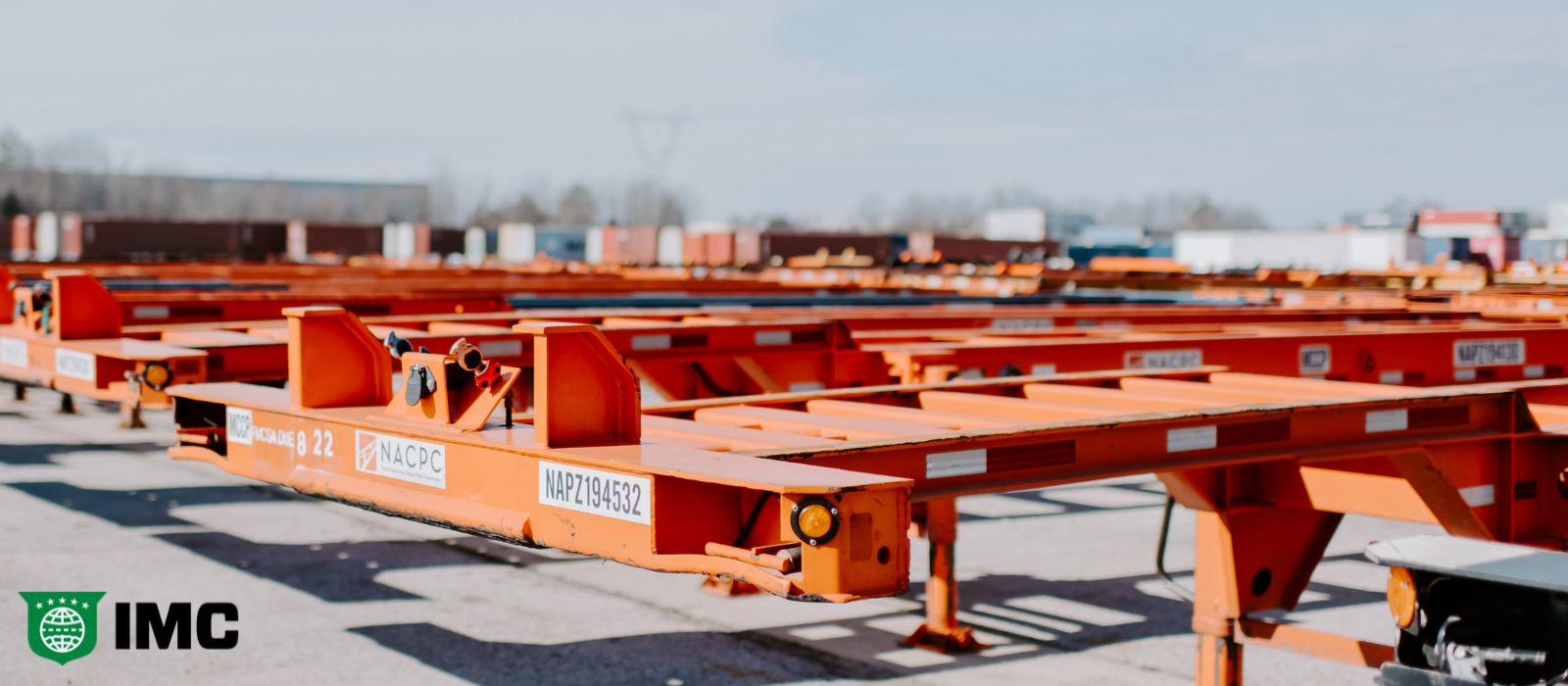 Businesses and consumers can't get the goods they need without drivers delivering them. Drivers can't deliver the goods without equal access to quality equipment, namely chassis. Chassis production has not kept up with demand and equipment is aging. Supply chain costs are rising in part because of unavailability of chassis.
A contributing factor to chassis shortages is the restriction of CHOICE by proprietary chassis pools within marine and rail terminals. In these types of proprietary chassis pools, a specific brand of chassis must be used as dictated by the ocean carriers. If the specific brand of chassis needed is unavailable, trucking companies cannot access the chassis that are available. As a result, trucking companies cannot successfully pick up the shipment. Also, while shippers are not party to chassis provisioning contracts, they are expected to pay the costs of chassis usage and demurrage fees under merchant haulage terms. These costs escalate the longer it takes to find a quality chassis.
Proprietary chassis pools create chassis inaccessibility, which cripples the supply chain; resulting in an unnecessary bottleneck that could easily be solved by instituting an interoperable pool. In an interoperable pool, all parties have equal and fair access to chassis. Amid the current supply chain crisis, IMC Companies is working to alleviate any unnecessary complications. Together with other members of the American Trucking Association (ATA), we are advocating for chassis CHOICE.
IMC is also a founding member of North American Chassis Pool Cooperative (NACPC). NACPC was formed in 2012 with the goal of providing a modern fleet of chassis to users with at-cost pricing. NACPC currently operates more than 20,000 chassis across the country. In December, NACPC purchased US manufacturer Pratt Industries to produce additional chassis to better meet customer needs.
IMC Companies Chief Commercial Officer, Donna Lemm, is a relentless advocate for drivers and shippers, working to improve the fluidity of the supply chain. Her advocacy as part of the Memphis Supply Chain Innovation Team in collaborating with industry stakeholders, even before the supply chain crisis has been critical to getting two recent pieces of legislation presented – and may just have a positive ripple effect nationwide. This team's stakeholders, together with the Mid-South members of both the U.S. House of Representatives and the U.S. Senate, are pleased to see bills recently introduced aimed to improve the region's supply chain by addressing chassis issues and availability.
Perhaps Donna says it best. "Every day, drivers are tasked with a multitude of challenges. Having quality and reasonable access to chassis is critical to a fluid supply chain." For that reason, and in dedication to superior customer service and driver satisfaction, we are proud advocates of an interoperable pool and chassis CHOICE.