IMC Companies News
PDS On EPA's SmartWay High Performer List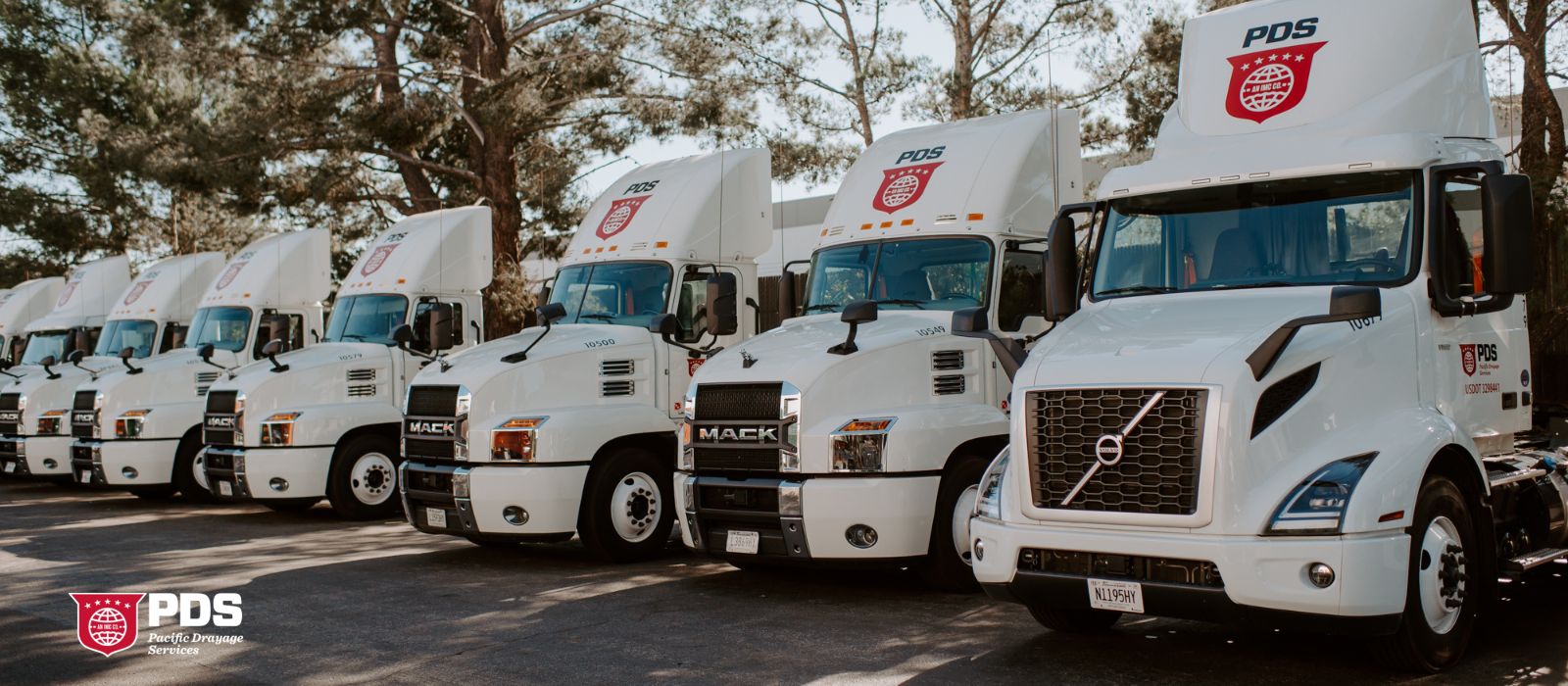 Pacific Drayage Services (PDS), a member of the IMC Companies family of brands, was recently named to the Environmental Protection Agency (EPA) SmartWay High Performer Lists. Named specifically to the Dray Truck Carriers List, this achievement recognizes PDS among thousands of SmartWay Transport Partners for performance in providing efficient and sustainable supply chain transportation solutions.
The EPA measures drayage carriers for emissions of particulate matter (PM) and nitrogen oxides (NOx), submitted annually. Data is aggregated into five performance ranges and those top-ranked carriers are included in the SmartWay High Performer List. Those included represent just 15 percent of overall SmartWay drayage carriers.
PDS attributes its inclusion in the prestigious list due to the purchase of 150 new trucks earlier this year. These are equipped with technology to reduce emissions as well as increase truck efficiency. The fleet also burns renewable diesel, which is cleaner than traditional fossil fuel diesel and significantly reduces PDS' carbon footprint.
"Freight hubs like ports, railyards and distribution centers are very susceptible to pollutants from diesel engines," says Jim Gillis, president of PDS. "These additions to our fleet offer the latest technology in controlling emissions, enabling PDS to reduce exposure to these locations as well as those who work there."
PDS deployed the trucks to their fleet on the west coast, particularly in the Southern California market. "Our investment in assets for PDS was made to proactively address the ever-increasing cargo volume."
Looking forward, PDS also plans to make investments in electric vehicles in 2022 as part of a pilot program with Volvo. "It is important to us to continue to add capacity in a responsible manner that protects the environment," says Gillis.