Customer Newsletter
IMC Joins EPA Smartway Partnership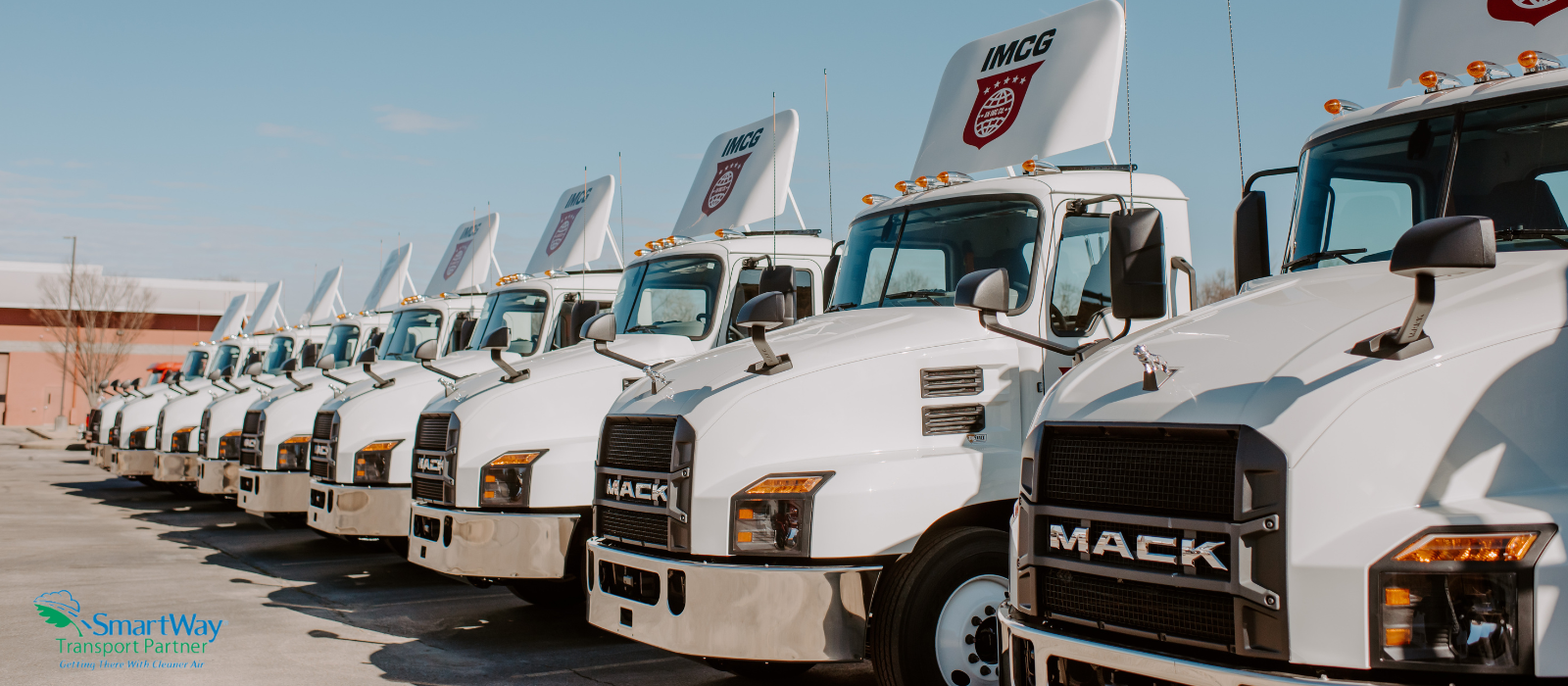 IMC Companies recently announced that Atlantic Intermodal Services (AIS), DNJ Intermodal Services (DNJ), Gulf Intermodal Services (GIS), Intermodal Cartage Company (IMCG) and National Drayage Services (NDS) have joined the SmartWay® Transport Partnership, an innovative collaboration between U.S. Environmental Protection Agency (EPA) and industry, which provides a framework to assess the environmental and energy efficiency of goods movement supply chains.
The companies will contribute to the Partnership's savings of 1.5 billion gallons of fuel, $3.6 billion in fuel costs, 14.7 MMT of carbon dioxide (CO2), 215,000 tons of oxides of nitrogen (NOx) and 8,000 tons of particulate matter. Carbon dioxide is the most common greenhouse gas, and nitrogen oxide is an air pollutant that contributes to smog. By joining SmartWay Transport Partnership, IMC Companies demonstrates its strong environmental leadership and corporate responsibility.
"At IMC Companies, we are constantly searching for ways to provide our clients with quality service while ensuring our output minimally impacts the environment," said IMC Companies chairman Mark H. George. "We felt our mission tied in perfectly with the goals of the SmartWay Transport Partnership, and we look forward to doing our part to reduce our carbon footprint. We are confident that this partnership will benefit the environment and, in turn, our customers for many years to come."
Developed jointly in early 2003 by EPA and Charter Partners represented by industry stakeholders, environmental groups, American Trucking Associations and Business for Social Responsibility, this program was launched in 2004. Partners rely upon SmartWay tools and approaches to track and reduce emissions and fuel use from goods movement. The Partnership currently has over 3,000 partners. For information about the SmartWay Transport Partnership, visit www.epa.gov/smartway.