General News
IMC Invests in Lightweight Trucks in the Gulf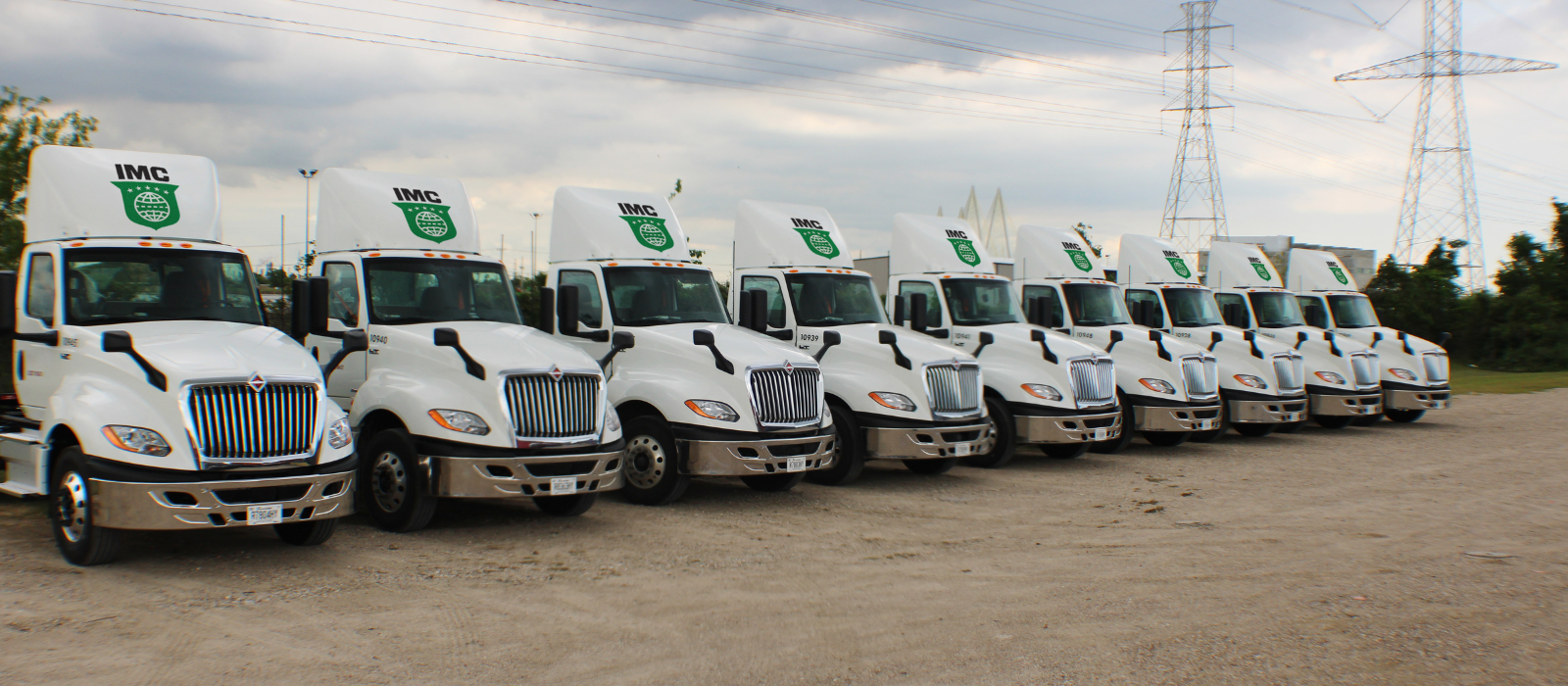 IMC, the largest marine drayage provider in the nation, has invested more than $3 million in new equipment in the Gulf Coast. The company recently took delivery of fleet of 20 new International® lightweight tractors to facilitate the expansion of their heavy haul drayage services in the Houston market. The lightweight trucks weigh 16,000 lbs. on average, compared to a typical semi-truck that weighs around 19,000 lbs. The new trucks have an increased payload capacity of 3,000 lbs. compared to a normal tractor, which allows customers to increase their efficiency.
IMC's fleet of lightweight trucks deployed in the Houston market.
IMC's fleet of lightweight trucks deployed in the Houston market.
The trucks have a lighter weight body, smaller engine, are designed to handle any increased weights and can pull all container sizes. The fuel usage of the new trucks is comparable to normal semi-trucks, but they are equipped with the latest emission-mitigating technology, which reduces highway transport carbon emissions.
Combined with a fleet of lightweight chassis, IMC can haul payloads up to 55,000 pounds. IMC can take on heavier containers from shippers before an overweight permit is needed. "We're able to provide drayage services to clients, who are otherwise transloading heavy import shipments to create legal weight over-the-road shipments," says Will Connell, regional president of IMC, Gulf Region. "Avoiding this process reduces not only their costs, but also the lead time to market for their products."
In addition to the investment in lightweight trucks, IMC has purchased lightweight sleeper model trucks that can handle long-haul shipments up to the 54,000 lbs. range, with permits. The Houston fleet also recently added day cab pusher trucks. The pusher trucks are unique in that they are equipped to handle the same containers as normal semi-trucks but specialize in hauling those that are loaded "nose-heavy" and 20's with payload weights up to 47,000lbs using a standard 20′ pool chassis. To read the full article click HERE.