Customer Newsletter
DNJ Intermodal Services Opens Milwaukee Location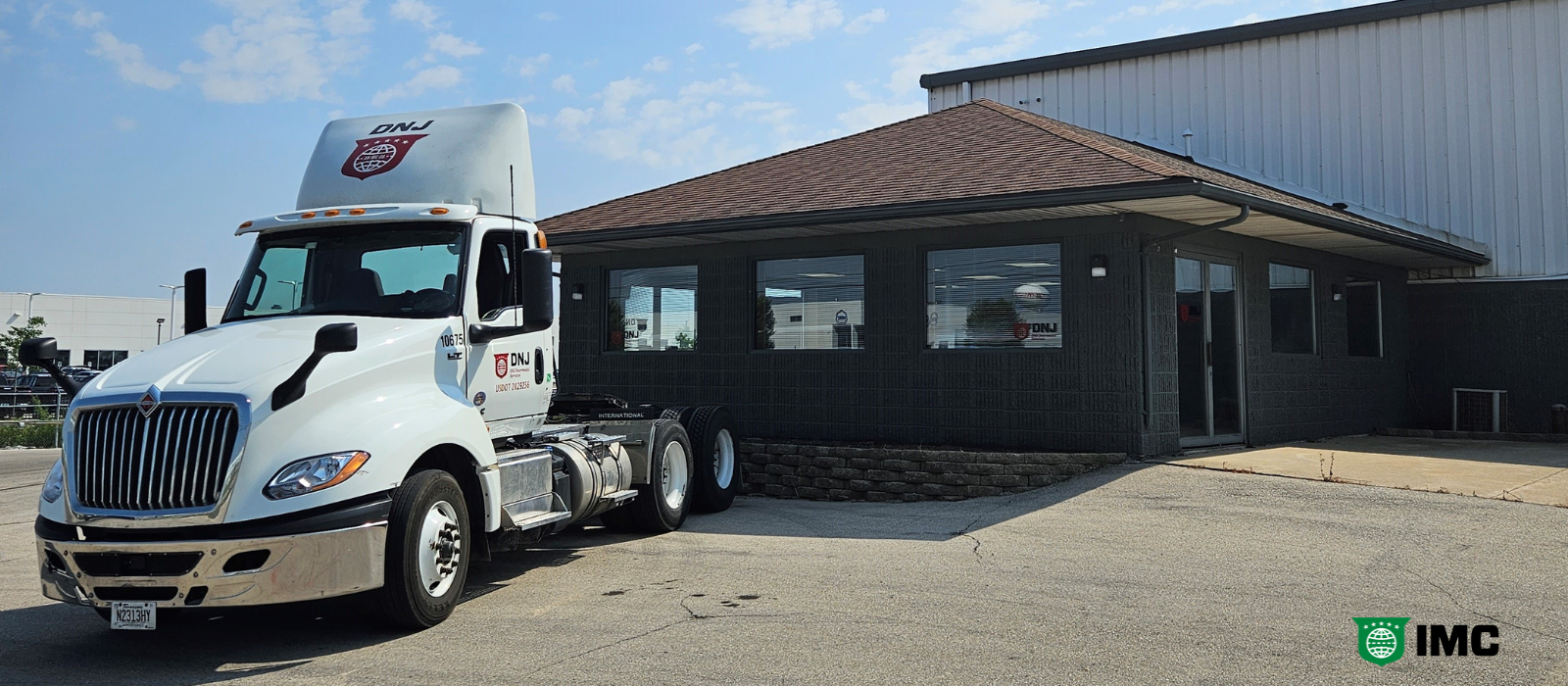 DNJ Intermodal Services (DNJ), an IMC Company, has expanded its presence in the southeastern region of Wisconsin with a new facility in Milwaukee. The new location, at 1821 SE Frontage Road, includes a 1,500 square foot office space and 40 parking spots for trucks, along with five acres of land for wheeled container storage and chassis storage.
This new, centrally located facility is 15 miles from the Port of Milwaukee and features a fenced yard with 24-hour monitored and security-controlled access, truck parking and room for storage of 300 containers on chassis, allowing DNJ to provide secured storage services for its clients. The terminal also stores empty containers for exporters, eliminating the need to reposition these assets and to have them readily available for loading schedules.
"Milwaukee is an ideal location for this hub and spoke facility," says Joe Tovo, president of DNJ Intermodal Services. "With our unique operation, our drivers deliver their container to our facility from Chicago on one day and our Milwaukee drivers deliver it to the local client the next day. With this operation, we're able to improve our clients' on-time deliveries by eliminating the time spent for drivers in long lift lines in Chicago. Our drivers are also happy we're minimizing their wait time and increasing their turns."
Most recently, DNJ also underwent a large expansion to its Chicago facility, now encompassing 46 paved acres adjacent to the BNSF in Chicago. This expansion addresses the growing volumes in Chicago and provides storage for 2,000 wheeled containers.
As a premier container drayage and equipment storage provider in the Midwest, DNJ has locations strategically positioned at the Bensenville, Chicago, Detroit, Indianapolis, Kansas City, Minneapolis, St. Louis and now, Milwaukee. DNJ Intermodal Services is a member of IMC, the nation's largest intermodal drayage provider. For more information on DNJ, call 800-778-9980.
Read more from the AJOT, WISBusines , FOX59 News.