Driver Newsletter
H&M Driver Makes First Run To Newark Yard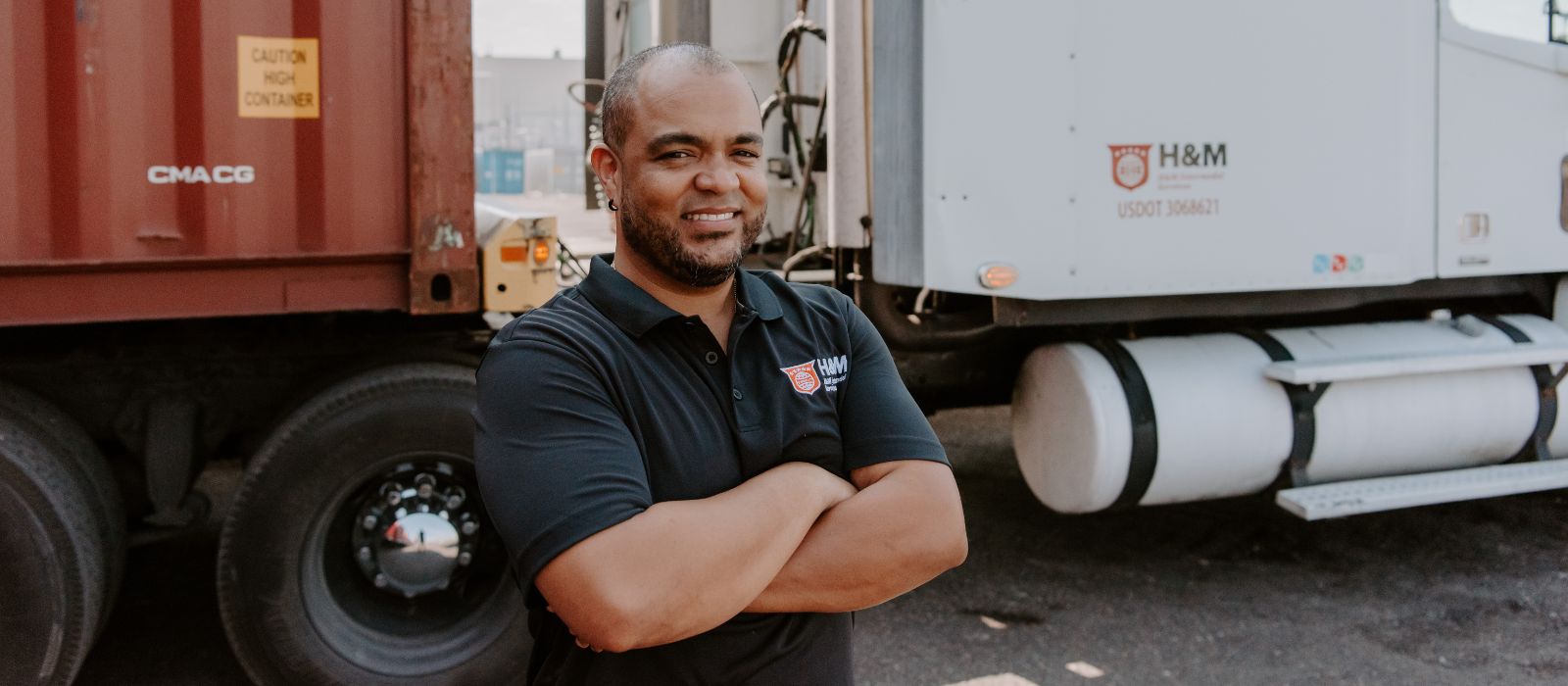 Earlier this month, H&M Owner Operator Aldo Duran was one of the first drivers to deliver a container to our new container depot in Newark, NJ. H&M's brand new 11-acre container depot has features that we know drivers are going to love!
Aldo shares, "I'm so excited to be one of the first drivers to drop a container in our new yard. This is going to provide more work for us and more output. I think it's going to be awesome."
This new facility will offer secure parking, a "fast lane", 24/7 access to equipment and flexibility for pre-pulls, setting drivers up for success. It's a strategy we are implementing all around the country.
IMC is making investments in container yards and can now store equipment at depots in Chicago, Columbus, Dallas, Indianapolis, Kansas City, Houston, Los Angeles, Memphis, Nashville, Newark, Oakland, Philadelphia and St. Louis.
Our people are what makes us successful – thank you for your continuous hard work and dedication, without you this wouldn't be possible.