Ohio Intermodal Services
OIS Adds New Lift at Columbus Depot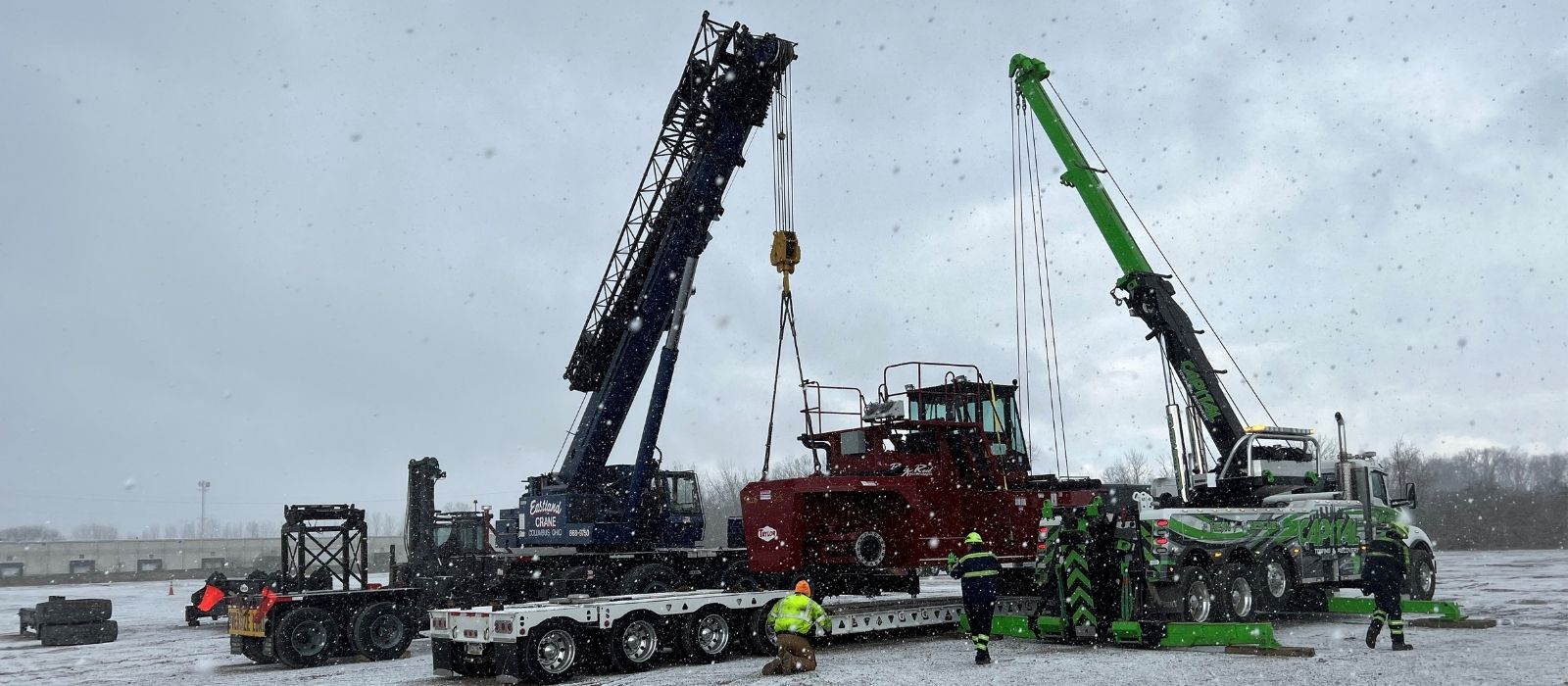 Ohio Intermodal Services (OIS), a member of the IMC Companies family of brands, recently made a capital investment in its Columbus, OH, operations to expand the firm's service offerings. The OIS depot, located at 2001 Walcutt Road, took delivery of the Taylor Loaded Container Handler in early April. With the addition of this heavy-duty hydraulic lift, dubbed "Big Red," OIS is now able to load and offload both empty and full containers at the Columbus depot.
"This investment allows OIS to provide a demurrage solution for our clients by offering the capacity to offload full containers to be grounded at our facility for storage at a fractional of the cost of rail and steamship demurrage cost," says Barry Bernard, President of OIS. "Addressing the growing need to ground containers in a market experiencing a tightening of the chassis supply will create a more fluid supply chain for all in the Columbus logistics community."
The OIS yard within their Columbus depot encompasses 24 acres and can now accommodate stacks of containers five high, with up to 1,200 grounded containers and 200 mounted units on chassis. The container handler allows OIS to handle both full and empty container up to 90,000 lbs. The depot will provide full maintenance and repair services for chassis, containers, and vans. The yard is fully secure with 24-hour security.
Strategically located just 1.5 miles from the CSX and 16 miles from the Norfolk Southern ramps, the purchase of the container handler further solidifies OIS' position in the Columbus market and bolsters IMC's position as the largest marine drayage company in the United States. IMC's national family of brands includes Atlantic Intermodal Services (AIS), DNJ Intermodal Services (DNJ), Gulf Intermodal Services (GIS), H&M Intermodal, Intermodal Cartage Company (IMCG), Ohio Intermodal Services (OIS) and Pacific Drayage Services (PDS).