Atlantic Intermodal Services
AIS Depot Expansion Increases Storage Capacity.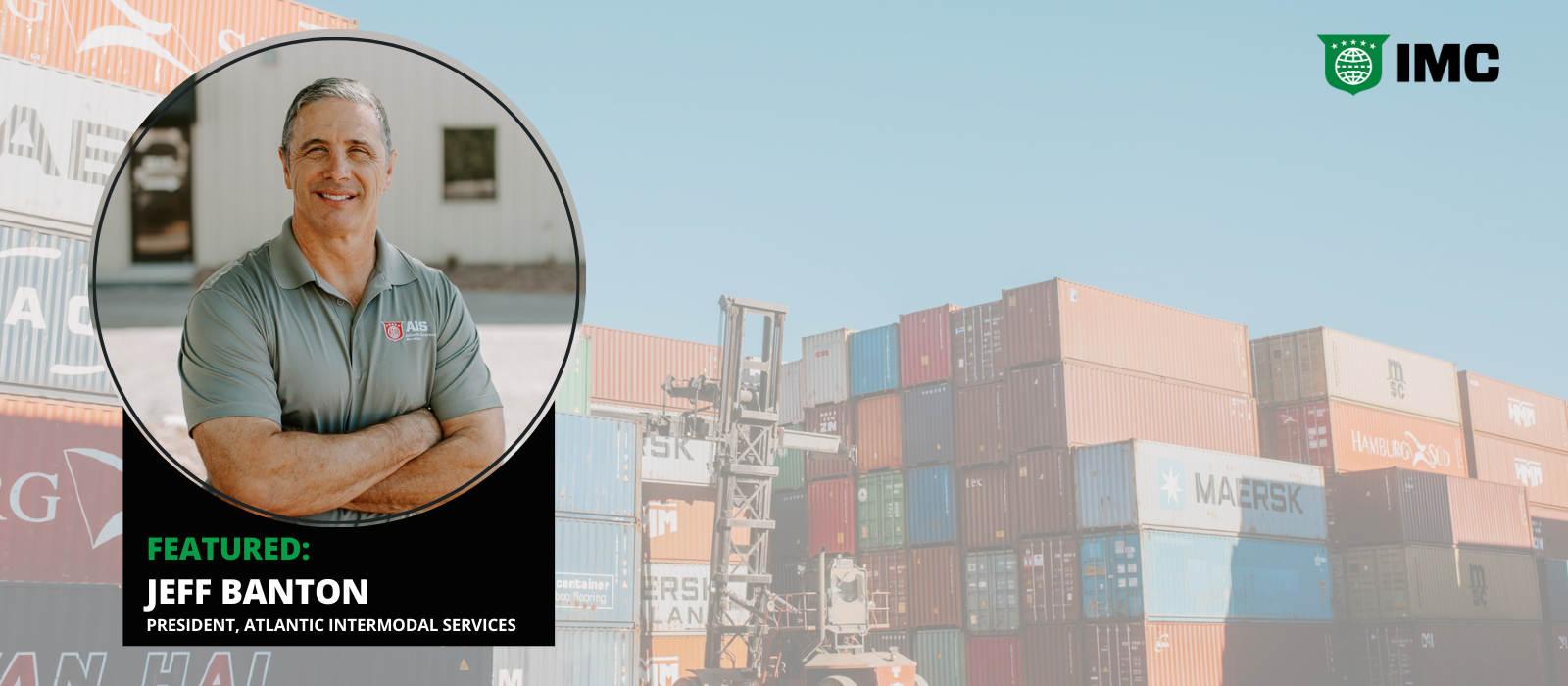 Atlantic Intermodal Services (AIS), a member of the IMC Companies family of brands, recently expanded its four-acre depot in Norfolk, Virginia by an additional 16 acres. This expansion gives AIS the capability to store over 700 containers in their Norfolk depot, conveniently located just five miles from the Port of Virginia.
"The facility was previously operated as a container storage yard, so it was already prepared to serve our valued customers," says Jeff Banton, president of AIS. "We added fencing and dividers as added security measures – and the yard is guarded 24/7."
The yard is managed by Shelley Latham, Operations Manager at AIS, who recently relocated to the area to take over her new position on June 1.
"Shelley has a wealth of experience that is already proving invaluable to our team members and customers alike," said Banton. "Nearly a decade of drayage management and a background in accounting and business management have made her a great fit to run our operation efficiently which helps our clients avoid high demurrage costs."
Latham is equally excited about her new role.
"I'm thrilled to join AIS," she says. "The team here brings years of industry knowledge from varying aspects, so I can't wait to see what we can do together in support of our customers."
As for the expansion, Latham agrees the timing is critical.
"With the ongoing surge in U.S. cargo, many customers are looking to move their freight from the port, but they may not be able to take delivery just yet," notes Latham. "This expansion will enable them to leverage our additional capacity while avoiding unnecessary demurrage fees."
The facility is solely a wheeled operation, meaning every container comes from the port/ramp on a chassis, delivered by an IMC driver or the customer's driver. It is then positioned and stored until the designated driver picks it up for delivery. Customers may access inventory information via EDI (Electronic Data Interchange) services. In addition, AIS can arrange maintenance services for any repairs that may be needed.
"Our goal is to provide what our customers desire – and we're continually growing and adapting as their needs evolve," says Banton. "This recent expansion is just one example of the ways in which we're committed to expanding to ensure our customers have what they need to succeed."