General News
How Technology is Critical During Covid-19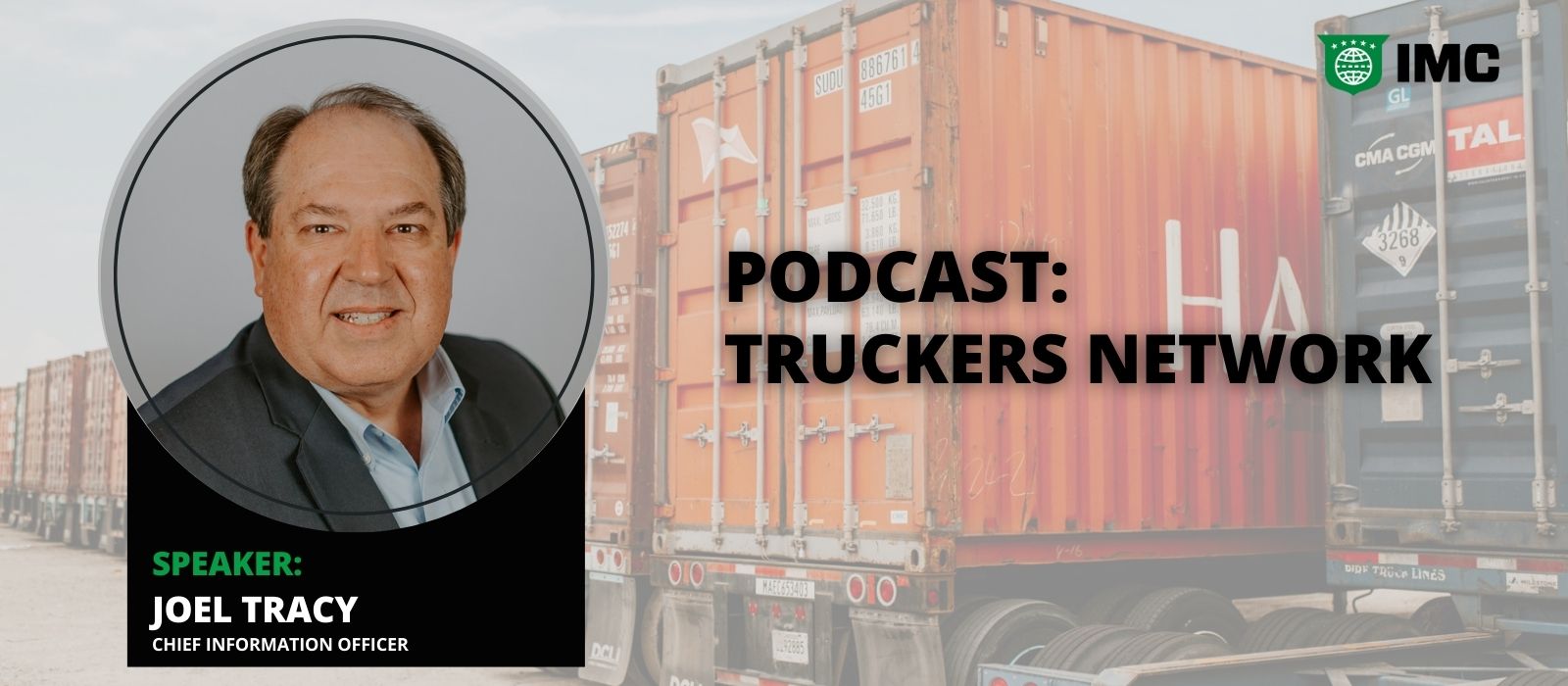 Recently, IMC Companies Chief Information Officer, Joel Tracy, was interviewed on the CityCurrent radio show. The host of the show, Jeremy C. Park, questioned Joel about the critical role technology plays amid the COVID-19 pandemic. His answers show some ways IMC Companies is dealing with the challenges our customers are facing.
As the largest marine drayage provider in the United States, IMC Companies manages intermodal containers from coast to coast and handles a large volume of imports and exports. We recognize cutting-edge technology is more essential today than ever.
IMC Companies is a member of the Intermodal Association of America. As a company, we have a set of standards to follow. But now, new transportation regulations for ports around the world as a result of COVID add another level of complexity for international freight.
IMC Companies is a growth-oriented company. When managing more than 2,000 drivers and massive volumes of cargo for our customers, technology is at the forefront of everything we do. Tracy shares his insights with CityCurrent about how IMC Companies uses technological innovations to make lives easier for our drivers and employees to better serve our customers in this ever-changing, fast-paced world. Our goal is to eliminate manual and mundane tasks to make their job easier, therefore freeing up time to focus on problem-solving and customer service.
We are constantly leveraging technology to be more efficient within our extensive network of companies, whether it is in our data centers, 40 terminal locations, or the smart tablets in all of our trucks. Strategically placed smart depots in our large container network allow us to track and report in real-time when a container arrives and when we take custodial control of the shipment. Our quick-and easy inspection process notifies both the owners of the equipment and the freight of the status throughout the life cycle.
"Customers want visibility and peace of mind at every step of the way – no matter how big or small the cargo – people want to know where it is and provide transparency in the entire supply chain process," Tracy noted in the interview. "The shipper, the freight owner, and even the person expecting the delivery want to know how it's doing and whether it will make it on time. At IMC Companies, we take pride in this and feel we do it better than most companies in the industry."
Artificial Intelligence and Robotic Process Automation makes IMC Companies a more efficient business partner. Technological advancements through the use of algorithms are not only improving the daily lives of both dispatchers and drivers but they lead to more accurate delivery times, all while saving millions of miles per year through route optimization. This allows us to identify opportunities for drivers to pick up a nearby export shortly after dropping off an import. Through these optimization efforts, we help the driver have more deliveries per day, which means more money in their pocket. In turn, our customers save money, so everyone gets something out of it.
Today, technology continues to be integral to the way we do business as we continue to develop new strategies for this "new normal". Almost overnight, we started working from home while our drivers are still on the road delivering cargo. Technology has allowed us to move forward without missing a beat. We have more collaboration through an electronic interface with our customers. To confirm delivery, we used to have people sign the tablets of our drivers. Now, due to COVID, we were forced to innovate new smart tablets, which allow for a touchless delivery. We will continue to improve our processes through the use of technology as we see new opportunities arise.